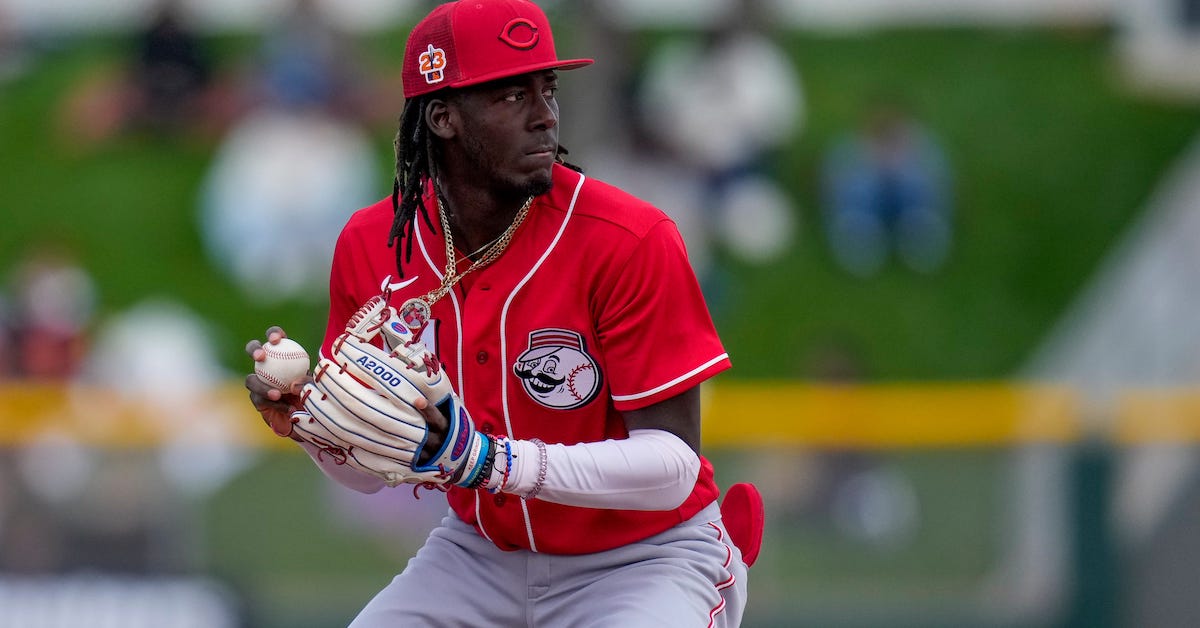 To put it charitably, it's about 18 months for Reds fans. When they surprisingly found themselves in the wild card race in July 2021, the team's front office braved the trade deadline, opting only to slightly improve the depth of the bullpen. The downhill slope has only gotten steeper since then, as the organization opted to go into full fire sale mode, trading nearly every player with a significant contract that drew interest from another team. The talent exodus in Cincy had immediate results: the team lost 100 games for the first time since 1982, when Reds GM Dick Wagner made his own fire sale on the Red Machine's dried-out pile.
For anyone who thought Cincinnati's sudden hard-line approach to spending was a temporary rebuilding strategy, ownership tried its best to disabuse fans of the notion. It was reported that Bob Castellini was one of the owners who did not want to raise the severance threshold at all, and he spoke repeatedly about the team's finances. Club president Phil Castellini, during a lunch with a group of Reds boosters, gave a confusing presentation about how terrible it was to have a baseball team, along with a strange presentation that made a lot of mistakes or made replay predictions from this site. Most prognostications have the Reds tying the Pirates for fourth place in the NL Central in 2023.
Against this background, doom and gloom do not appear. Despite the loss of talent at the major league level, there are many interesting players in the minors. The farm system improved to eighth in the league in our late 2022 rankings, and five prospects made our recently released Top 100 Prospects list. ZiPS 2023 projections for the Reds are bleak, but he is more optimistic about the state of the farm system, ranking seven Cincinnati prospects in his Top 100. Overall, 11 players made the Top 200 on the ZiPS prospect list, with their -includes a staggering number of shortstops (five).
ZiPS Top Prospects – Cincinnati Reds
There isn't much pitching on this list, but the good news is that the Reds already have promising arms on their roster. ZiPS thinks the top three starters – Hunter Greene, Graham Ashcraft, and Nick Lodolo – will all make positive contributions in 2023, and the chances are they'll be even better come '25 or '26. Before and after a shoulder strain that cost most of his August, Greene was dominant in his 35 1/3 second-half innings, with a 1.02 ERA, 1.70 FIP, 13 strikeouts per game, and a walk rate cut in half from before the . All-Star break. The last may be the most important; it doesn't take many innings to establish an improved (or deteriorated) walk rate. Meanwhile, Lodolo barely needed half a season to put up 2 WAR, and Ashcraft should have strikeout upside with his 90s fastball.
If we build a roster based on who is under contract or under team control, you can piece together the bulk of a very interesting 2025 roster. Now, not all of these players will actually be on the roster in two years; the idea is to get a baseline for a team with the players the Reds currently have.
C Tyler Stephenson
1B Christian Incarnation Thread
2B Jonathan India
3B Noelvi Marte
SS Elly de la Cruz
LF Spencer Director
CF Matt McLain
RF Allan Cerda
DH Jake Fraley
C Matt Nelson
IF Edwin Arroyo
OF Michael Siani
BY Stuart Fairchild
SP Hunter Greene
SP Nick Lodolo
SP Graham Ashcraft
SP Andrew Abbott
SP Connor Phillips
RP Alexis Diaz
RP Tejay Antone
RP Justin Dunn
RP Reiver Sanmartin
RP Ian Gibaut
RP Connor Overton
RP Joel Kuhnel
Game RP Ricky Karcher
You can't tease any of these options, as this is highly speculative. Maybe the shortstops sort themselves out differently, assuming some aren't traded directly for outfield help. The Reds may stick with Nick Senzel through his free agent season, but I personally think it's a prime suspect that he's not tendered after 2023. There are multiple options that could be done differently, but in general, if you can do only one. the Reds 2025 using players in-organization, the basic framework is likely to be something in the ballpark.
I did this with the Pirates last week (and the rest of the series), and I only got the Bucs with 76 wins in 2025. But the Reds have a sunnier baseline; with all teams under the same constraints, they "start" 2025 with a baseline projection of 85 wins. That is not to say that will be the projection, but only where the team stands in talent in 2025 compared to the rest of the league. And the 84-win team is a contender in the NL Central, unless someone decides to go all Padres-style in the next few years.
This is when Cincinnati hits an important decision point. If a team like this could see being a contender in 2025, yes Seriously invest in the roster in free agency to get him over the top? This lack was the crucial element that damaged the good Pirates teams of 2010. Will the Castellinis, if they are still the owners, stick to their financial guns when there is a chance of controversy? It doesn't really make sense to spend much on the Reds as they are currently built, but what happens when there is a compelling reason? I do not know the answer to that question, although I am cautiously pessimistic.
There's a lot he doesn't like about the Reds right now. But there is much to be gained from their future, if ownership is willing to let that future bear full fruit.