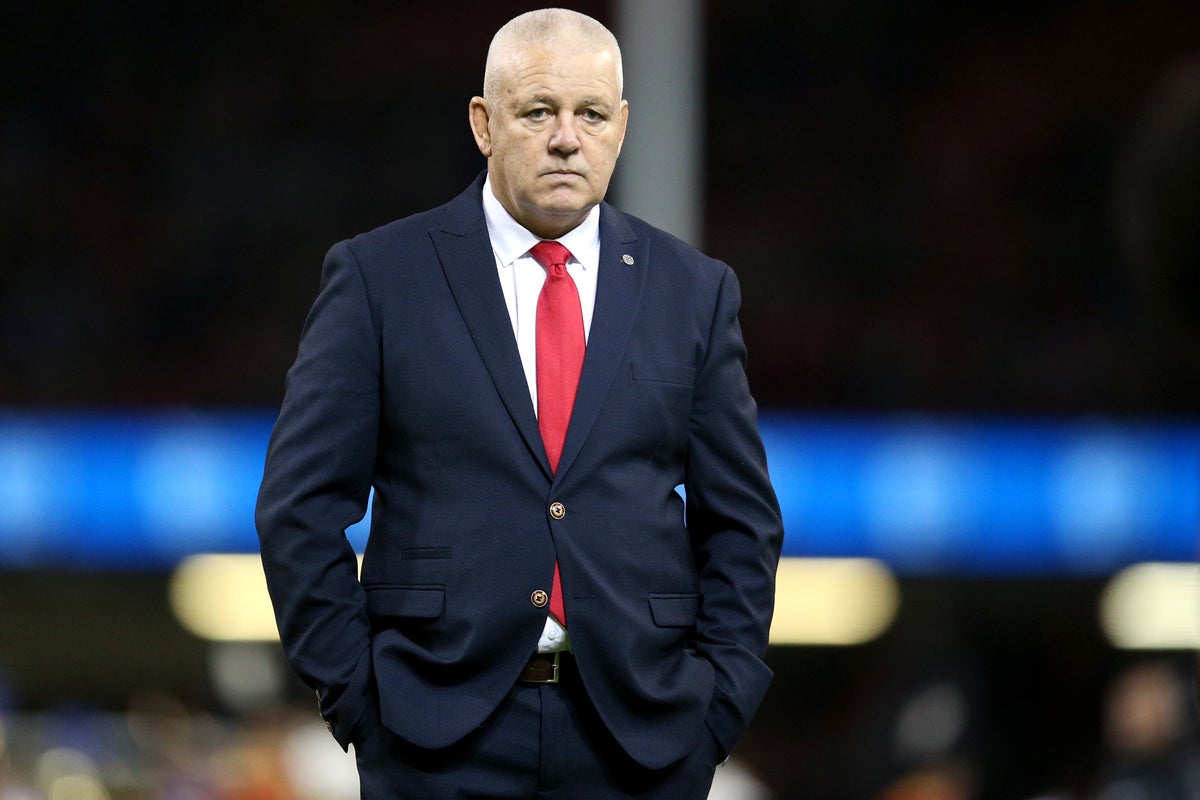 Warren Gatland says he is confident Wales' Six Nations clash against England will go ahead.
The threat of a strike by the Welsh players hangs over the final, which is due to take place in Cardiff next Saturday.
A new six-year financial agreement between the Welsh Rugby Union and Wales' four professional regions – Dragons, Cardiff, Ospreys and Scarlets – has yet to be signed in writing after months of negotiations.
The regions are prepared for financial cuts, but no playing budgets have been finalized for next season, so no contracts can be offered in writing.
Talks continued over the weekend to try and resolve the situation, and it is understood the players had set a deadline of Wednesday.
The players want representation at Professional Rugby Board meetings, an end to the controversial 60-cap selection rule in Wales where a player plying his trade outside the country cannot be picked unless that number of Test appearances is he has done the least, with concerns about contracts that have fixed and variable elements that amount to 20 percent of salaries.
"I expect the game to be played. I've seen things like this in the past and I'm optimistic that the game will go ahead," said Wales head coach Gatland.
"The boys have been excellent in training. I just have to put that kind of stuff aside and make sure we focus on the game.
"We haven't had the easiest of weeks, but sometimes that focuses the mind and gives you the will to focus on the job at hand, and that is preparing the team in the best way we can as a group as coaches for next week. ."
Regarding the 60-cap rule, Gatland said: "I'm not sure it's fit for purpose at the moment. There is an opportunity under the current situation to say that we could get rid of it.
"That needs to be negotiated for the post-World Cup if it is beneficial, going forward. Get into a room and discuss it, but not for months and months.
"What is the best thing? I can see it working for four regions, but I don't see it working if we have three or two regions because it doesn't make sense to me not to have players who might be outside of Wales available."
Players across the professional game in Wales are upset about the current situation. It is thought that between 70 and 100 of them will be out of contract in a few months.
"I'm not sure what the real questions are as to why things haven't moved a lot faster," Gatland said.
"I'm from a country (New Zealand) where you have some crisis, you get everyone in a room and you solve it within 24 hours.
"The ability to change, and change very quickly, has always been a strength of New Zealand rugby. Probably the hamstring of Welsh rugby is that change is like a slow train trying to get somewhere.
"Everyone within the game has to take responsibility, not just the union (WRU).
"Everyone has to play a role, whether it's the national team, the regions, the clubs involved. We must remove our parochialism and remove self-interest. Let's make the best decisions for the game."