A Virginia mother says another student pushed her seventh-grade son on a school bus during an alleged bullying incident that left bruises and marks around his neck and face.
The violent disappearance from Jan. 23 was caught on video and brought to the attention of Fairfax County Public Schools officials, but they didn't do enough to protect him, said the boy's mom, Taylor Brock.
"They tried to lower everything," Brock told Fox News Digital. "They tried to say 'We did everything we could,' and 'We took the appropriate safety measures,' but they didn't."
"They didn't tell the teachers. They didn't put the protective order in, or make sure my son was safe. He was still seeing her in the hallway and still seeing her in the cafeteria. They didn't do anything."
ADRIANA KUCH'S DEATH: NJ PARENTS, STUDENTS THROUGH SCHOOL BOARD MEETING after bullying over Teen Suicide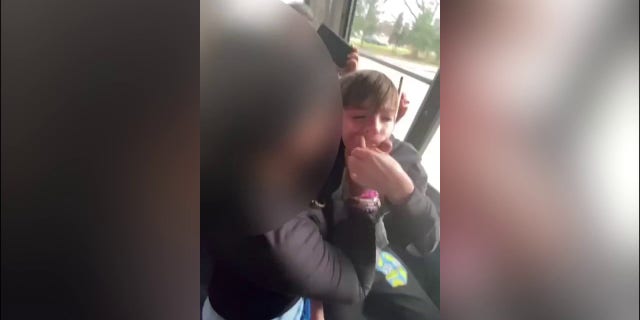 Brock said she is transferring him to another school to protect him, and filed a police report with the Alexandria Police Department.
Police did not respond to a request for comment Saturday afternoon, and the school district issued a statement to the media.
NEW JERSEY STUDENTS FINISH HERE AFTER MONTHS OF ACHIEVEMENTS, ONLINE SCHOOL HALL COMPANIES VIDEO
"The school administration handled the situation in accordance with the FCPS Student Rights and Responsibilities student discipline manual," Fairfax County Public Schools said. "We cannot share more information due to federal privacy laws."
Brock uploaded the video to her blog, Modma.net, and shared the video with Fox News Digital.
Watch: VIRGINIA MOM TAYLOR BROCK WITH FOX NEWS DIGITAL
It shows a student taking her son's backpack as the students laugh, and tensions quickly rise when he tries to snatch it back.
The other student hits him in the face and puts his hands around his throat, pinning him against a window.
NJ ACHIEVING STUDENTS LIKE ADRIANA KUCH TWENTY YEARS AGO AFTER SCHOOL SHOULDER FILMED: LAWSUIT
"It can't continue to be another story. There has to be change," said Brock. "I think the best way to make the change is to implement preventive measures, so they could teach the kids how to manage anger; overcome depression, stress and peer pressure; and understand also that every child's life is important."
Brock also pushed for harsher penalties, especially when physical violence is involved.
"They shouldn't have two or three more hours to meet my son before the school says that's enough," Brock said.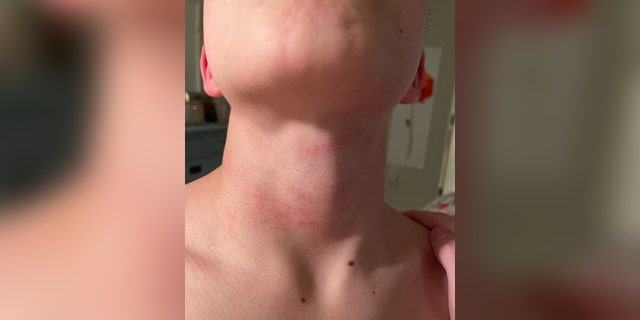 ​​​​​​She received a message from another student, which she shared with Fox News Digital, that suggested he was against the student who choked her son.
Brock reported the message to the school district but said it was "perfect proof" to show how students will take matters into their own hands if they don't feel the school district is doing enough to protect them.
ADRIANA KUCH WAS A YOUNG APRIL TO SCHOOL BULLYING AND LACK OF ACCOUNTABILITY: TREY GOWDY
"If the children feel that the administration is not doing what they are supposed to do, what is stopping them from trying to take it into their own hands?" Brock said.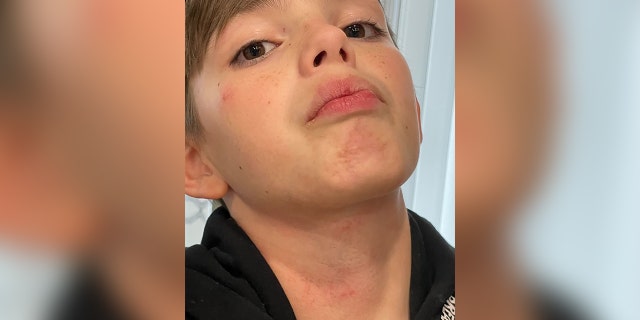 "If this school is not listening to the students, what are they going to do? Of course, they will act out with violence or commit suicide, because no one is listening to them."
A New Jersey school district has been plagued by school bullying in recent weeks after a group of students beat 14-year-old Adriana Kuch in the hallway of Central Regional High School, which was recorded by other students and shared on social media.
A few days later, on February 3, Kuch died of an apparent suicide, sending shock waves through the community.
CLICK HERE TO GET THE FOX NEWS App
Tension rose on Thursday night at the Mid-Regional school board meeting when dozens of students and parents came forward regarding bullying in the school district, between insults and violence.