A mural painted by British street artist Banksy on a bombed-out building in Ukraine has become a postage stamp mocking Russian President Vladimir Putin.
Ukraine's postal service released the stamp for sale on Friday, the one-year anniversary of Russia's invasion of the country.
In the image, a young judoka slams an adult man, interpreted to represent Putin, to the ground. "FCK PTN" — ie, "Fuck Putin" — appears in Cyrillic on the lower left of the stamp.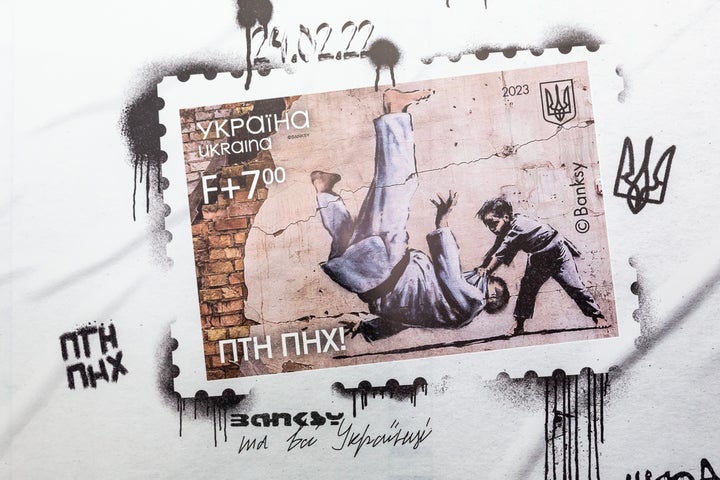 "We thought that this exact stamp, this exact painting is the best representation of what all Ukrainians feel about our enemy," said the head of the postal service Ihor Smilianskyi, according to Reuters.
Just weeks after the invasion began last year, Ukraine's postal service issued a stamp commemorating a border guard's defiant cry of "Russian warship, go away!"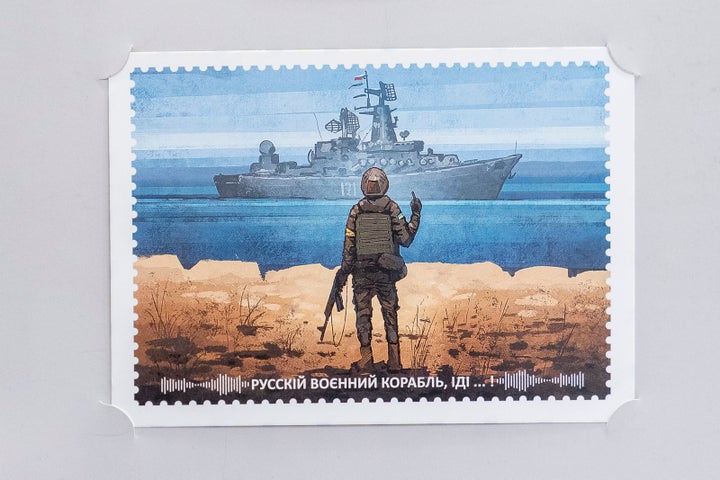 It is not clear whether Banksy approved the use of his artwork on the new stamp.
Representatives for the artist did not immediately respond to HuffPost's request for comment.
The mural featured on the stamp is one of seven that Banksy painted in and around the capital, Kyiv, last year. He documented the trip through an Instagram video.
One of his paintings, which shows a woman in a gas mask, is under police protection after a group of people allegedly tried to steal it. Now, his other artworks are reportedly being monitored in Ukraine every day.
In December, Banksy said he had created a limited edition to raise money for the War Legacy Foundation to support people caught up in the conflict. The artist also said he used one of the foundation's ambulances to escape from an "angry babushka" who found him painting on her building.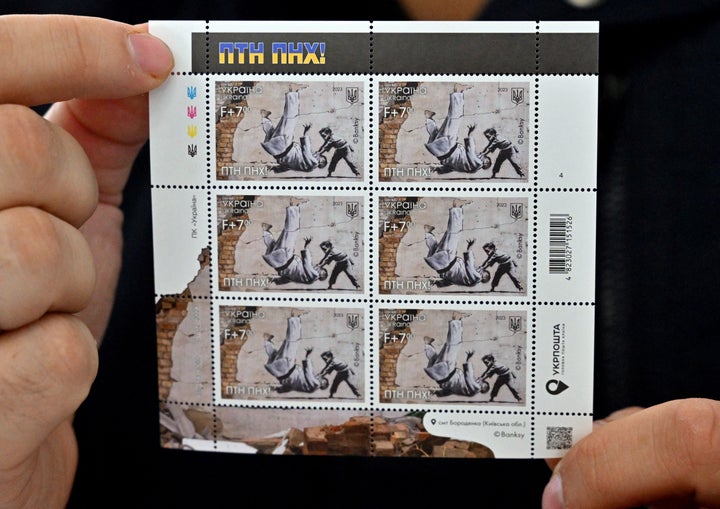 After asking people to register their interest in buying one of the 50 prints, the charity received thousands of "hostile attacks" from internet users linked to locations in Russia, he said. It is now processing the 1 million registrations.
Back in England, meanwhile, Banksy confirmed on Valentine's Day that he was behind a commentary on domestic violence in Margate. Authorities later removed the moving parts of the installation due to safety concerns.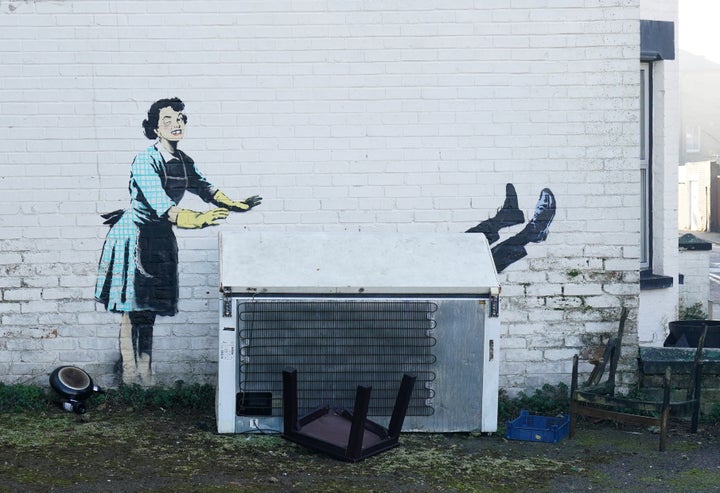 See all Ukraine Banksy art here:
\r\n\r\n","
\r\n\r\n","
\r\n\r\n"),"adCount":0}}">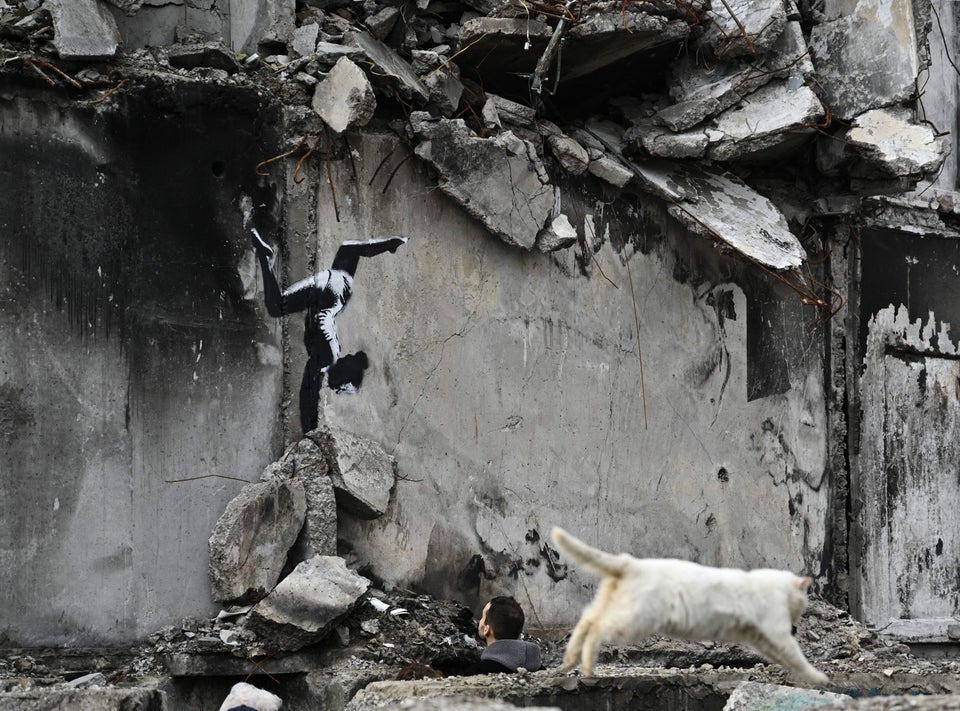 Banksy in Ukraine