The 'human animal binary' questions the Anthropocene
In a creative, thoughtful response to the long discourse on climate change, Thomas Medicus' art installation 'Human Animal Binaries' shows four fragmentary diagrams of it an animal endangered species. Made from industrial materials such as glass, concreteand metal, highly detailed images of a lynx, bee, kingfisher, and river trout interwoven over a system of 144 glass strips within a cube-shaped space.
As a result, an optical illusion arises and as observers go around the sculpture, and the two-dimensional representations break up into a cloud-like complex of image fragments and then reassemble themselves – like the constant emergence and decay of living creatures. Ultimately, the piece and its changing faces are designed to address passers-by public sphere, and invoke a conversation about a conflicting dilemma that confronts much of humanity: human habitats harmfully coexisting with non-human animals.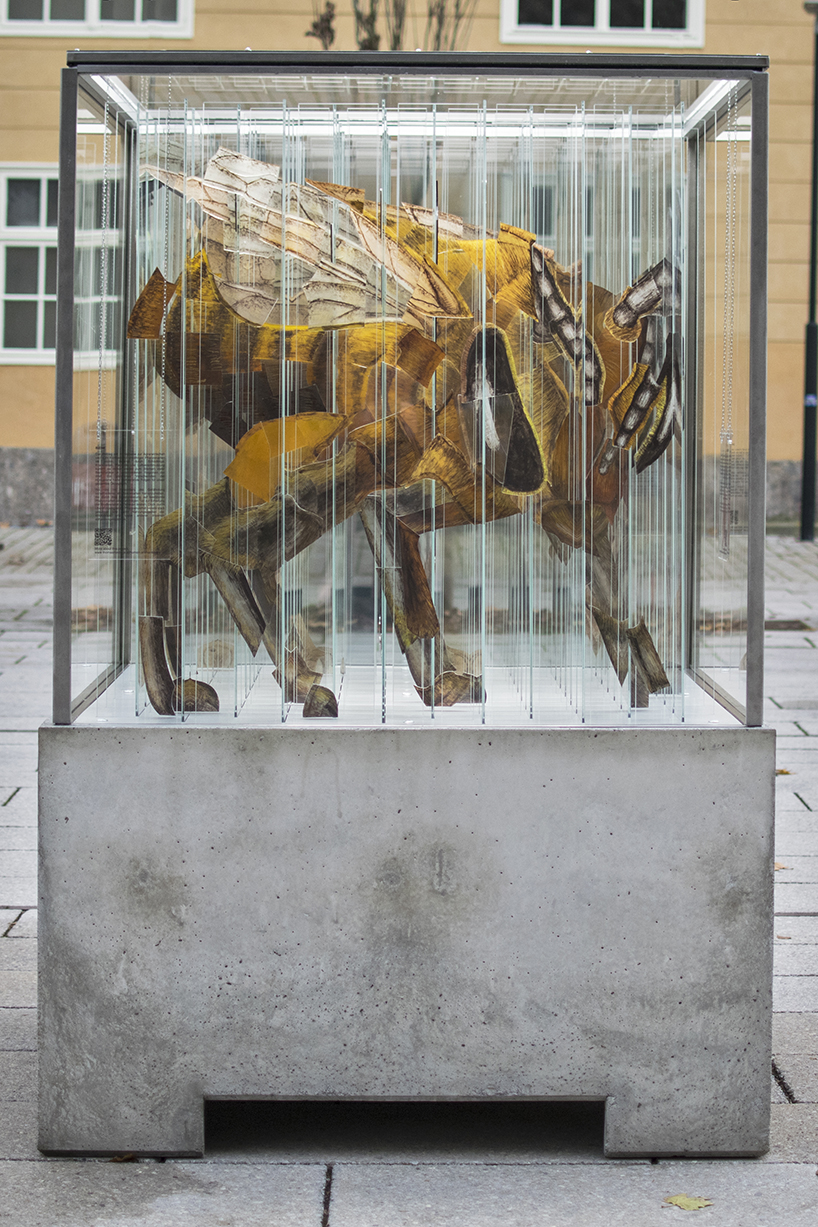 due to disease, pesticides, and air pollution, many honey bee colonies are dying | all images courtesy of Thomas Medicus
thomas medicus brings dismembered shards to Innsbruck
Facing the scientific and political debates that have existed for many years about the problematic interventions of man in nature and the lack of success of the discussions about creating salvation, Austrian artist Thomas Medicus responds to a symbolic content of discourse through an art installation. The anamorphic sculpture 'Human Animal Binary' is a low-threshold intervention with a strong experiential element. Together with the unusual animal representations, his illusionary techniques fulfill a positive task of expressing the incomprehensibility of life.
In addition, this artistic treatment is accompanied by a text on the biodiversity crisis. Starting from the respective expression, an arc is drawn to larger ecological contexts; it expresses the link between locally specific phenomena and global universal processes.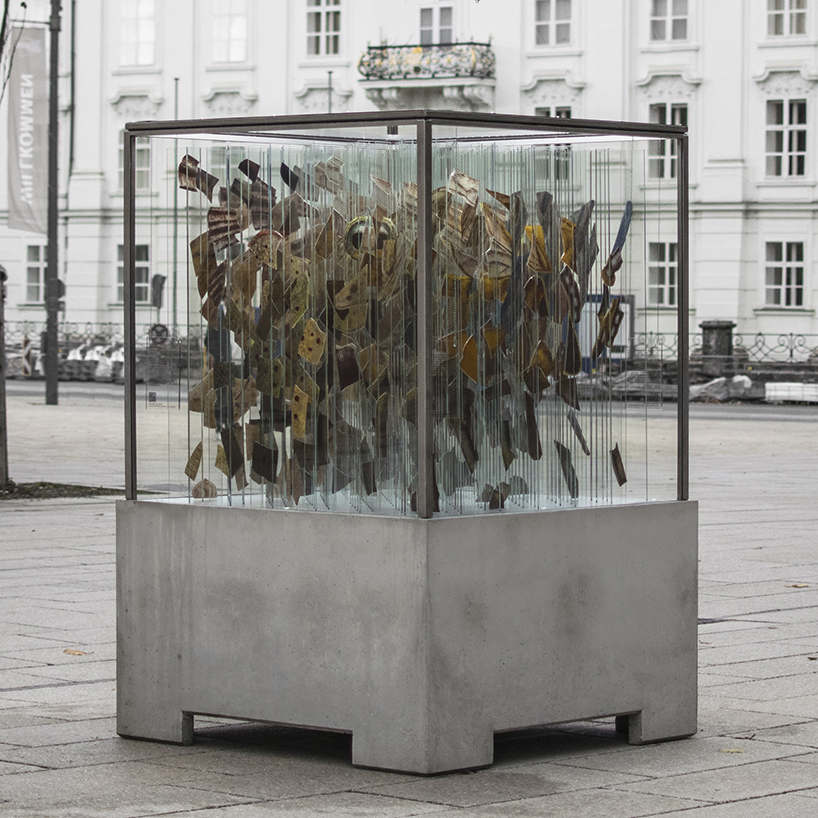 fragmented scenes become integrated as the viewer moves around the installation
optical illusions based on medieval design techniques
The title 'Human Animal Binaries', as well as the use of industrial materials, refers to the Anthropocentric dilemma of harmful human intervention in non-human animal habitats and ecosystems. More fragments of the countless images of the sculpture were made with the help of the stained glass technique that has existed since the Middle Ages, in which colors are burned into the surface of the glass and can last for centuries, despite the fragility of their support. matter.
The construction of the sculpture caused about a ton of CO2, which takes a mature spruce fifty years to bond. Meanwhile, a maximum of two tonnes of greenhouse gases may be emitted per person per year in order for the human species to be climate neutral. This limit is currently often exceeded in industrialized countries. 'Would it be better not to produce Human Animal Binaries at all because of these embodied contradictions?' questions of Thomas Medicus.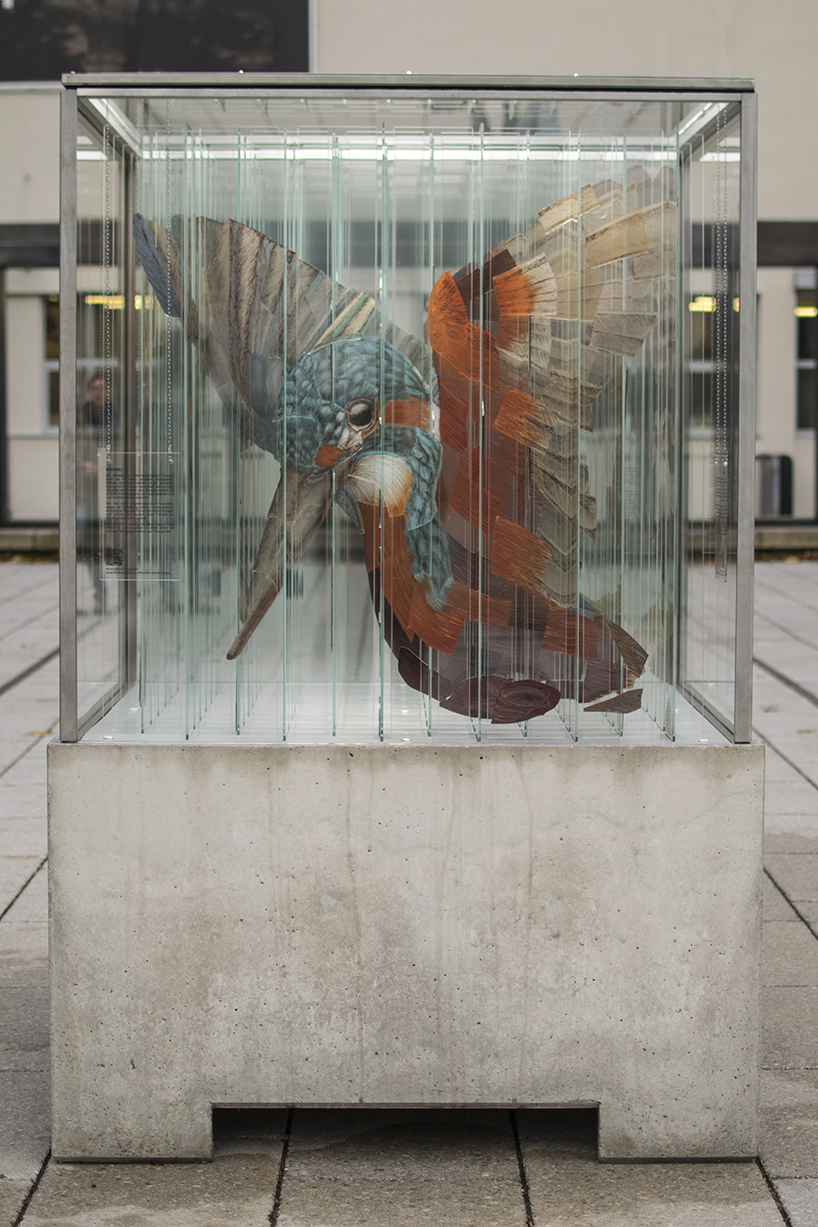 The decline in fish numbers and insect mortality has a direct impact on the reef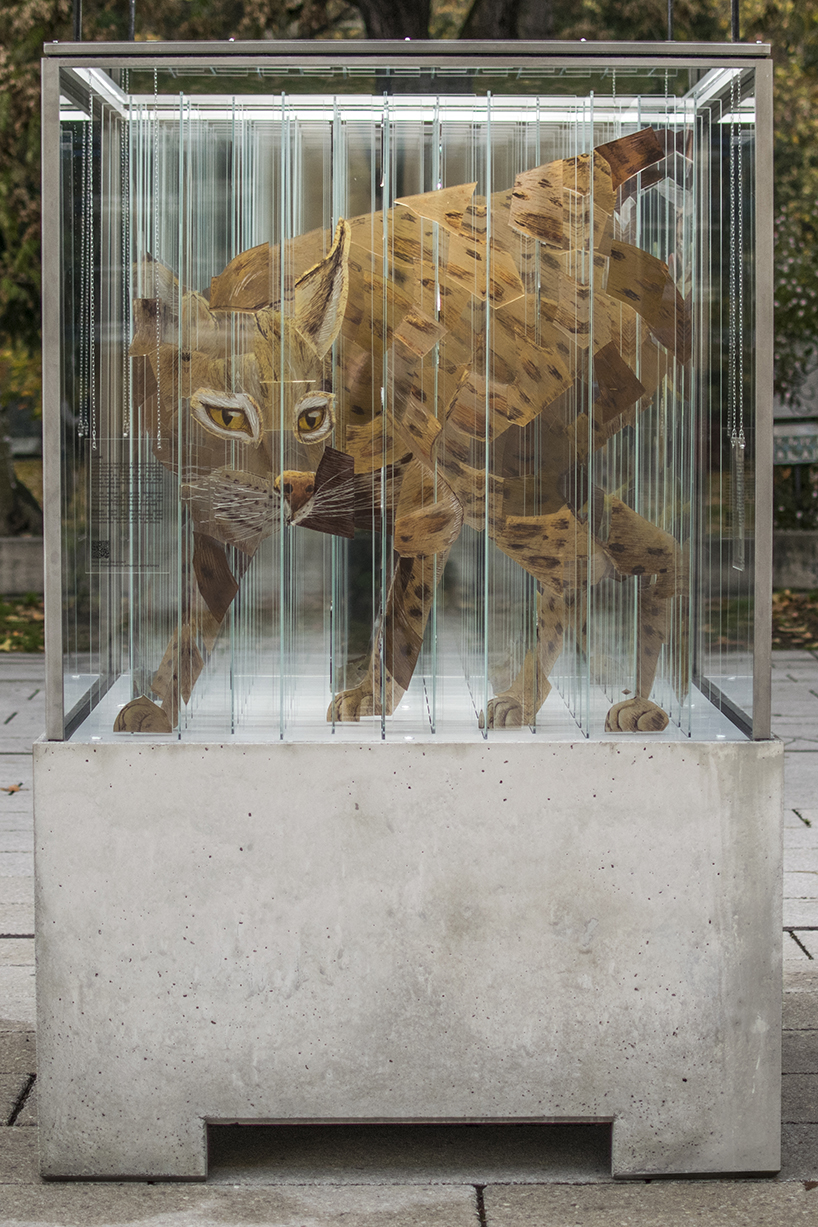 The lynx has largely disappeared since the 20th century, as they were often simply shot for their fur.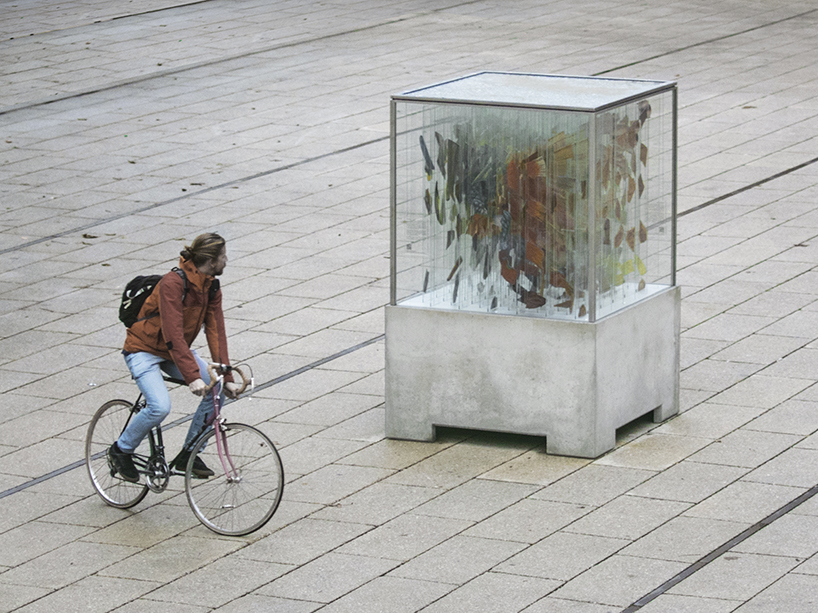 cycling circles the installation