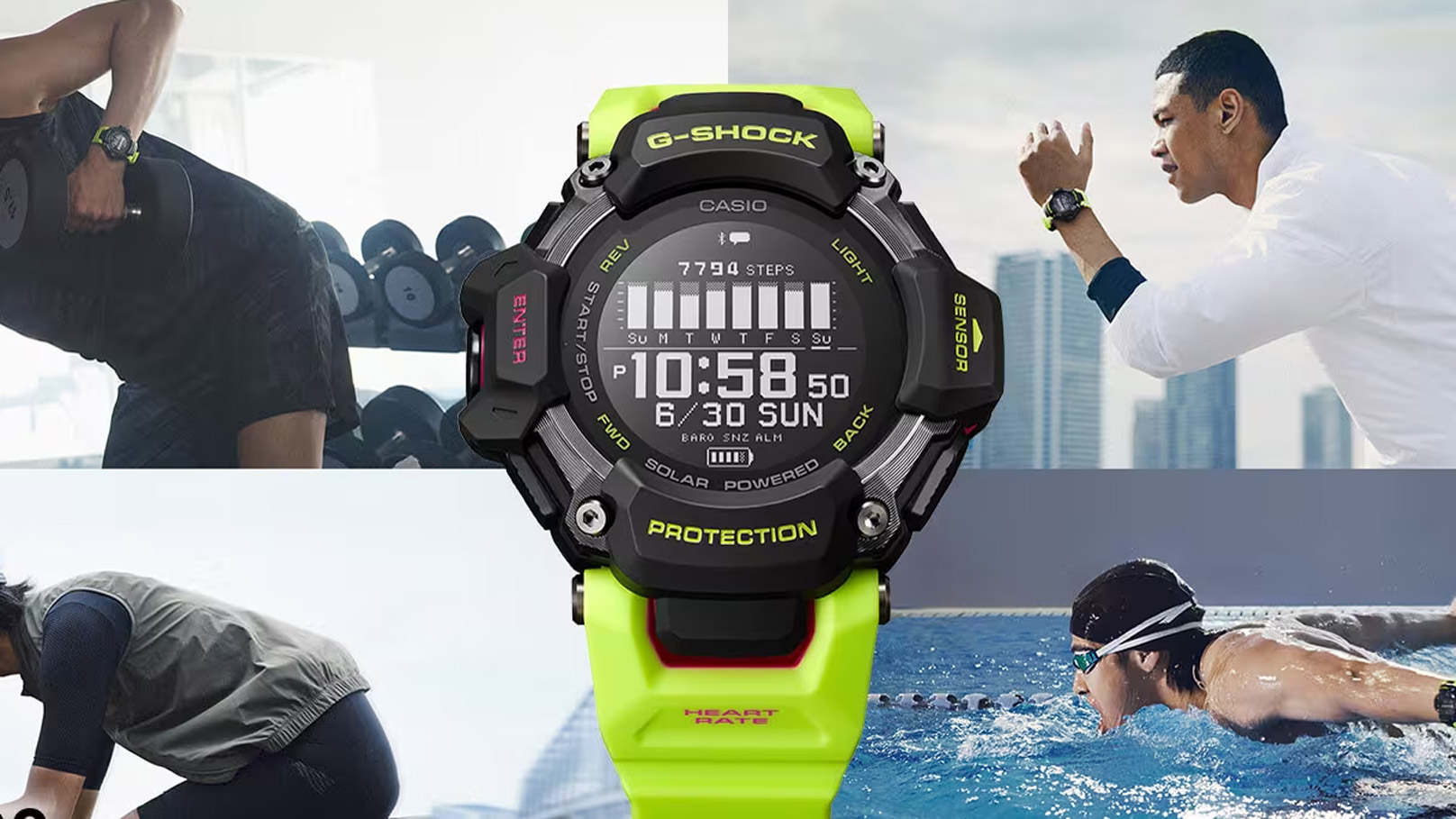 The Casio G-Shock G-SQUAD line of watches are sports watches at their core, equipped with simple, effective training tools. Last year's line revamp offered step counting and running speed tracking, calories burned, and a dedicated stopwatch for interval workouts. Sometimes it's more useful to minimize things, so you can focus on your watch.
Connecting to your phone to share some of these metrics via Bluetooth, it was a good activity tracker without all the noise of a smartwatch – plus it lasts seven years and is cheaper than most best smart watches.
However, G-Shock got much smarter. Following the release of the GBD-H1000 series, which used Google's Wear OS as a base, the new G-SQUAD GBD-H2000 (opens in a new tab) The line uses Polar's advanced tracking technology, as the Finnish sports hardware company shares its fitness tracking algorithms with Casio for the first time.
The GBD-H2000 offers an optical heart rate sensor, built-in GPS functionality (unbelievable for a digital watch!), and a built-in compass, gyroscope, altimeter, temperature sensor and accelerometer. In short, it can offer many of the training services and GPS tracking of a traditional smartwatch, but without the constant noise of apps and notifications.
It also removes a lot of external features, giving you only what you need. It looks a lot cooler than your average fitness tracker with its rugged, shock-resistant carbon fiber case, and it packs an eco-friendly band made from corn-based biomass plastic instead of silicon.
The watch offers around 16 hours of continuous workout use with GPS and heart rate monitoring, and a whopping two months of battery life in watch mode with heart rate off. If you work out regularly, expect to charge the watch once every three weeks or so, depending on how long you're out in the sun.
No price has been officially announced for the US, UK and AU territories yet but the G-Central blog (opens in a new tab) is reporting that it will be available for $399 in the US, which is around £329 or AU$600.
Analysis: A Garmin Instinct Crossover rival
When I reviewed the Garmin Instinct Crossover at the end of December, I described it as the "smart Casio G-Shock of my dreams" loving the rugged adventure aesthetic and lack of smartwatch 'noise' in the design. I also predicted a general shift away from smartwatches being yet another screen on our wrists, based on the amount of screenless wearable tech we saw at CES 2023.
Look, Caso G-Shock and Polar are right for me. GPS is too useful for modern adventure watches to go without, and Casio has seen this and used Polar's renowned suite of GPS and fitness tracking algorithms in its rugged classic G-Shock frame.
This is the real Garmin Instinct Crossover competition: an old-school digital activity watch from the masters at Casio, hiding new-school smarts thanks to its partnership with Polar. Watches like the Vantage V2 and Polar Pacer Pro prove the Finnish company's fitness credentials, with their heart rate and running power metrics, in particular, offering Casio a strong, smart, high-tech foundation.
When the The G-SQUAD and G-LIDE lines were renewed last year, I said that the revolution could "make digital watches cool again". Well, I think we are here. We are seeing Casios on the wrists of tastemakers and featured in the style pages of GQ (opens in a new tab). But what I really wanted was to avoid another black mirror in my life, a way to continue to level my athletic performance without getting information overload. The Garmin Instinct Crossover has been delivered, and it looks like the GDR-2000 is about to do the same.