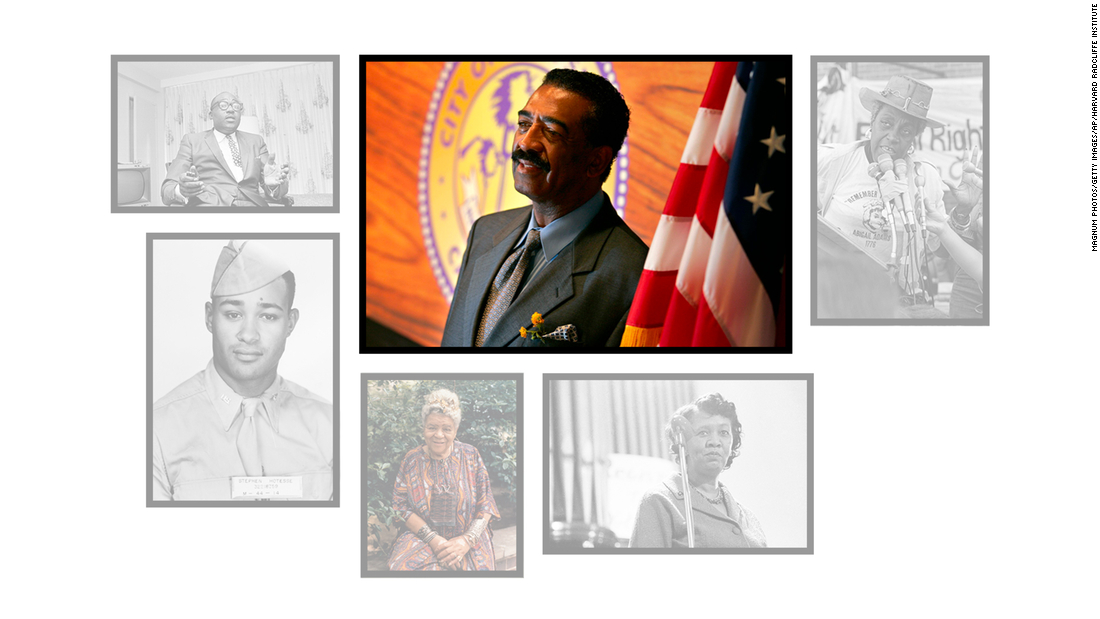 Ron Oden only wanted to serve his local community, but he made headlines when he was elected mayor of Palm Springs, California.
Oden, a native of Detroit, Michigan, became the first Black person in 1995 to be appointed to the Palm Spring City Council. In 2003, Oden made history again, becoming the first gay black man to be elected mayor of an American city after running the "Time for Change" campaign slogan.
"It meant more to people than he ever imagined," Oden told CNN in a phone interview as he reflected on the attention he received for the election. "The reason I ran was to serve my community."
His historic rise broke a glass ceiling for gay black Americans and signaled a shift in the politics of a somewhat conservative community with a growing gay population and tourism.
Oden said the election personally "meant an opportunity for me to serve and show the public the level of competence and expertise that a person of color, a Black man, can provide to the city."
He would not have taken office or won without the support of Palm Springs' Black minority, he said, adding that he faced opposition during his time in office because of his political views and race
"When you have this paint job, there's always opposition and because there are so many subtle nuances of racism," Oden said. "You'd be surprised how much your race comes in when people don't see that you're a co-op or a puppet."
Oden spent years as a pastor of the Seventh-day Adventist Church in several cities but left the ministry in 1988. After a divorce, he moved to Palm Springs where he taught sociology at the College of the Desert. He said he was "well prepared" to transition from pastoring to politics, telling CNN, "There is nothing more political than church."
Oden's political rise paved the way for the 2017 election of the all-LGBTQ Palm Springs City Council.
Since leaving office, he has pushed for equality and in 2007 was recognized with a Golden Palm Star on the Palm Springs Walk of Stars. In February 2020, Oden received a community service award from The City of Palm Springs Human Rights Commission.
Now 72 years old, Oden has returned to teaching at College of the Desert and is spending time with his grandchildren.
He believes that LGBTQ and other rights are in jeopardy in the United States and that there is a "concerted effort to tell people they can love them," but there has also been a lot of progress, he said.
He said he was lucky to have the support of his family when he told them he was gay, he also encourages young people, especially those who are Black, not to be nervous about being open about their sexuality.
"It was a great time to be alive because, in my generation, we didn't have anyone to go to… there are so many stores that let them know that one day you can have the person you love to marry him," he said. said. "The world now knows that they can be who they want to be … you can be better than anyone else on the planet, so there's no need to try to be like someone else. "