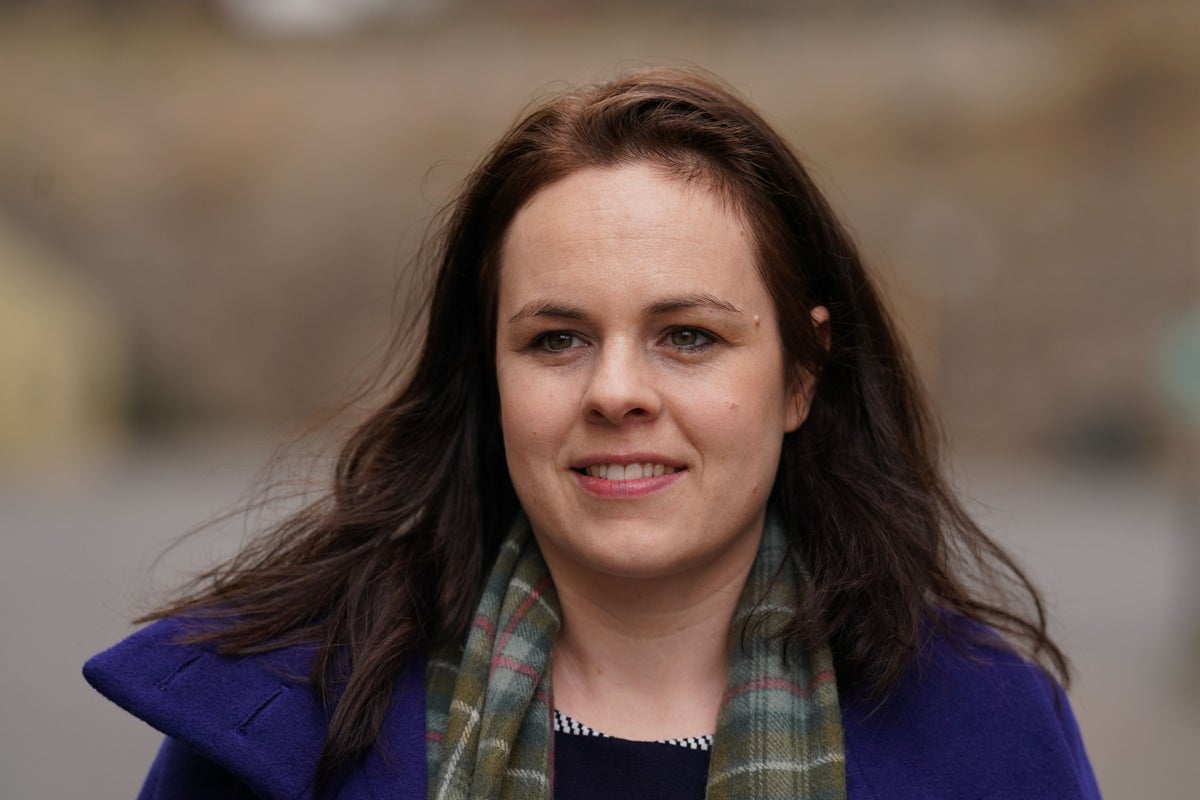 Church leaders have hit back at what they say is "bigotry" shown to Scottish first minister Kate Forbes, after the SNP leadership hopeful fired at her religious beliefs.
The Free Church of Scotland has condemned the "anti-Christian intolerance" shown to Scotland's current Finance Secretary.
Miss Forbes lost a number of high-profile supporters in the race to succeed Nicola Sturgeon earlier this week after she revealed she would have voted against same-sex marriage if she had been an MSP when the legislation passed through Holyrood .
She also said that having a child out of wedlock is "wrong" according to her beliefs as a member of the Free Church of Scotland.
A number of MSPs and Scottish ministers then withdrew their support for her leadership bid, with Deputy First Minister John Swinney saying that SNP members would have to "make a judgment about those views and whether they think those views are appropriate for someone who hold if yes. SNP leader and first minister".
Controversy over Ms Forbes' comments dominated the early days of the leadership campaign.
But a spokesman for the Free Church of Scotland said it was "concerned by the level of anti-Christian intolerance seen on social media, and by some political and media commentators".
They said it was "sad that some people would disqualify her from contributing to the public good of Scotland if Kate honestly adheres to simple traditional values".
The statement confirmed: "Kate Forbes is standing by her policies – the fact that she is being criticized for her Christian convictions shows a level of bigotry that has no place in a pluralistic and diverse society."
The Free Church of Scotland confirmed its "biblical historical position on marriage" that it should only be between a man and a woman.
The spokesman said: "As a denomination across the country, the Free Church of Scotland is made up of people of all political persuasions, some of whom will not share Kate's politics, especially over an independent Scotland.
"Despite these differences, Cáit is highly regarded within the church as a trained, hard-working and competent MSP.
"Furthermore, she is consistent about what she believes, regardless of the consequences, a quality that makes an honest politician."
The response to Ms Forbes' comments "revealed a level of intolerance which we believe is not characteristic of the general population of Scotland", the spokesman said, adding that "this does not represent an authentic Scottish identity historically based on hard work, common sense. , respect, honesty and the family".
Ms Forbes is fighting against Scottish Health Secretary Humza Yousaf and former community safety minister Ash Regan for the leadership.
Mr Yousaf and Ms Regan – who will formally launch their campaign on Friday – have announced their support for same-sex marriage in light of Ms Forbes' comments.
Ms Regan said she is "proud" same-sex marriage is legal in Scotland, while Mr Yousaf insisted he would not use his Muslim faith as a basis for legislation.