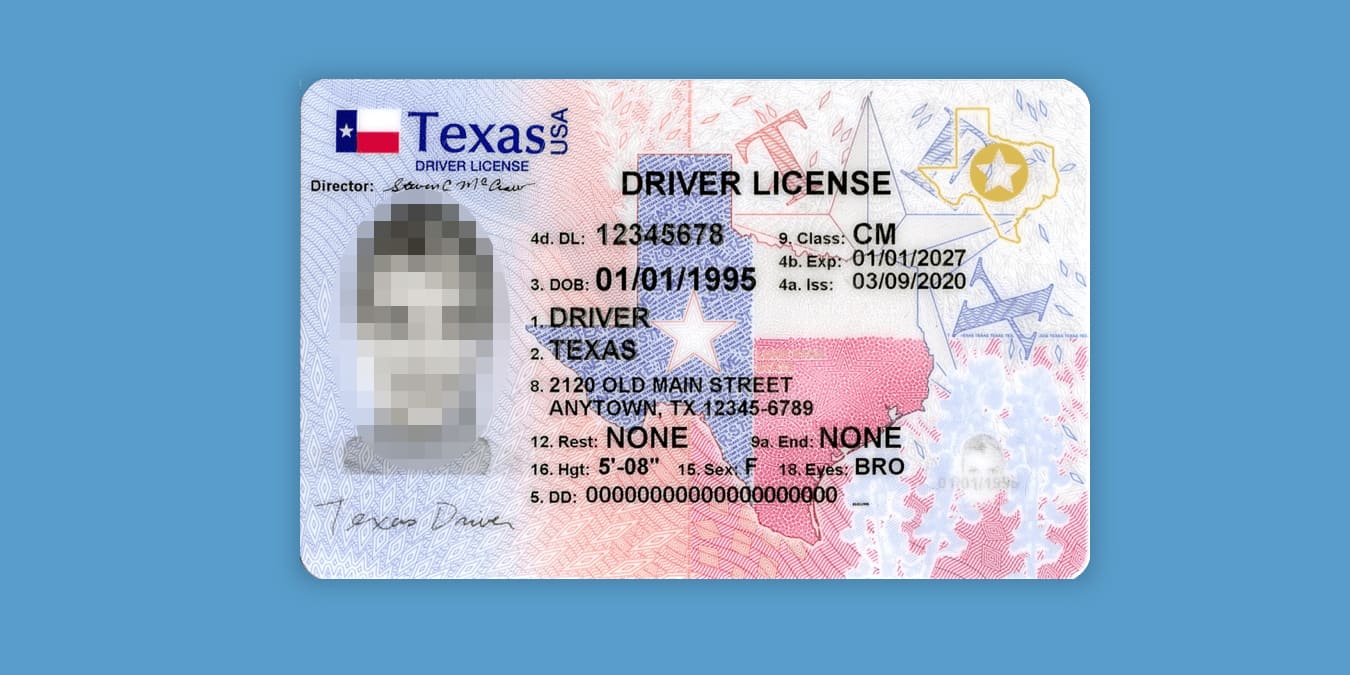 Asian-Americans in Texas are outraged after officials revealed this week that identity theft may have been applied to thousands of Asians across the state through a website that used personal information to answer security questions.
The state Department of Public Safety unwittingly sent about 3,000 driver's licenses to an organized crime group targeting Asians in the state, DPS director Steve McCraw told a Texas House committee Monday. The incident, which is currently under investigation, was discovered in December, McCraw said, and the department has begun notifying victims by mail this week.
With no warning about the incident for months, Asian Americans say they are disappointed in the DPS response and feel they have been kept in the dark.
"It's really shown that our state government doesn't see us and doesn't care about us and doesn't prioritize our interests," Lily Trieu, executive director of Asian Texans for Justice, told NBC News.
DPS did not respond to NBC News' request for comment.
McCraw did not reveal the name of the organization, but told the Texas House Appropriations Committee that a Chinese organized crime group based in New York obtained the licenses with Asian names to sell to undocumented immigrants, mainly from China, in hopes of imitating the victims. . He added that with the licenses, people could copy additional supporting documents that would have their own photos.
Using victims' personal information obtained from the "dark web," or websites hidden by traditional surface browsers, the group was able to answer security questions on the state's Texas.gov website, McCraw said. . The questions have since been removed from the website.
"The identity questions could be something you may have shared with a credit card company or something like your mother's maiden name, the first vehicle you ever owned, your favorite sport," a McCraw said. "[They] use those questions to get a replacement driver's license and buy it for Asian-sounding names. And from there, get a replacement driver's license to an address of their choice."
Prompted by questioning from State Representative Mary Gonzalez, the committee's vice chairwoman, McCraw said the victims' identification could be used during the months they were not notified. He said the DPS did not alert victims because "the department chose to conduct a thorough investigation" before making the information public.
McCraw also said he did not see it as a "breach," saying the criminal organization did not hack into the website. Instead, the group discovered a "vulnerability" and exploited it, he said.
Brittney Booth Paylor, director of media and government relations at the Texas Department of Information Resources, echoed McCraw's language in a statement provided to NBC News.
"This is a criminal fraudulent activity based on identity theft unrelated to state systems, not a cyber security incident. No state systems, including the state portal, were hacked or breached," Paylor wrote in the statement.
Paylor declined to comment further on whether any personal information was taken during the identity theft.
Jeoff Williams, deputy director of law enforcement services at DPS, told the committee that the identity theft was discovered after a credit card company was notified of a fraudulent charge made through Texas.gov. After the discovery, changes were made to the website's credit card transaction process, he said.
One of those changes, he said, is to include "the billing zip code, and the CVV or the three-digit code on the back of the card at the time of the transaction. That feature was not turned on," Williams said.
Debbie Chen, director of civic engagement programs for the Asian American civil rights organization OCA Greater Houston, said many in the Asian community are questioning their safety and security in Texas.
"Three years into the pandemic, people really had anti-Asian hatred. People felt scapegoated. And then you have a government agency that knew this months in advance and did nothing," Chen said. "That adds to this fear of, 'Do you consider us equal citizens compared to everyone else? ?'"
Trieu and Chen both called the state government's delay in notifying victims unacceptable, regardless of a criminal investigation.
"Your identity can affect everything in your life. It could lead to people having their wages garnished, it could lead to criminal investigations for someone who used their identity to commit criminal activities," said Chen. "You would think that certain kinds of resources would be spent, even if it came down to calling people individually."
Trieu said her organization is demanding DPS contact all victims and provide language assistance as well. One-third of Texans of Asian descent are considered to have limited English proficiency, defined as having difficulty communicating effectively in English, according to civic engagement and nonprofit data AAPI Data.
Advocates also demanded an explanation and specific information about the extent and scope of the issue. So far, information has been scarce and some organizations and activists only learned about the ordeal because they had attended the committee session, Trieu said. In addition, Trieu said that a credit monitoring tool would be made available to the victims.
"Now that their personal information is at risk, it could have long-term financial consequences," Trieu said. "The state was negligent, the state should be responsible for making sure people are being protected by monitoring their credit report."
McCraw told the committee that the department will be issuing replacement licenses free of charge. And a DPS spokesperson told the Dallas Morning News that information will be translated into other languages, but did not provide a timeline.