A Tennessee sheriff's office is searching for a person they believe killed nearly a dozen raccoons — the state's "official wild animal" — then dumped the raccoons' bodies under a bridge.
"This is very strange that some people continue to do what they do," the Cocke County Sheriff's Office in Newport posted in a Facebook message Saturday. "Our community has such beauty and then you have a criminal to kill these raccoons and throw them under the Bridgeport Bridge."
The office included gruesome photos of the scene, which show 11 lifeless raccoons sprawled across an asphalt lot, surrounded by trash, under the Bridgeport Bridge. The raccoon was adopted as the state's official wild animal back in 1971, according to the Tennessee state government.
The sheriff's office said it was triggered by a resident complaint, and the office thanked those who cleared the area over the weekend.
POLICE FIND 30 DEAD ANIMALS IN SOUTH CAROLINA HOME ANIMAL RESCUE CEO
Graphic images Warning: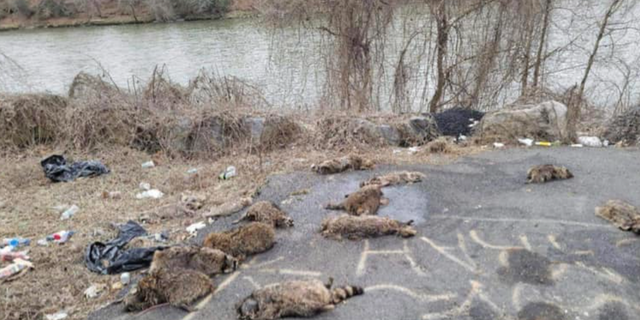 "Thanks to Ron for coming in on his day off and to our trash crew for cleaning up the mess that was left," the office wrote in an update. "Trailer full of trash, appliances, tires and the raccoons removed the area. We will be monitoring this area more often. Thank you for the citizen complaint we received this morning and we are happy to clean it up quickly ."
A YEAR ON PROBATION woman, called by a wild RACCOON called 'ROCKY' into the bar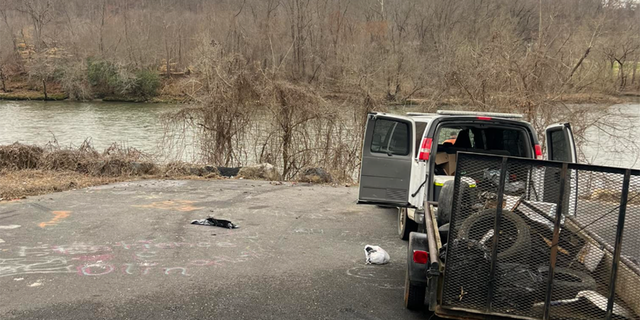 Sheriff CJ Ball said the raccoons "appeared to be partially eaten by another animal," WATE reported. It is not clear how the animals died.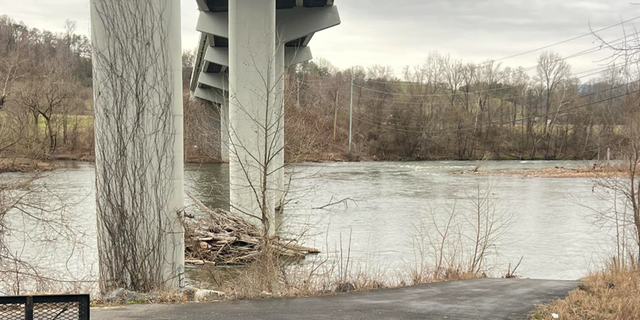 Ball said whoever dumped the raccoons could face criminal charges.
MAN 'DONNATCH' cuts DALLAS Zoo leopard and monkey enclosures, dead vulture remains a mystery: Police
"If we get information about who is responsible, we will contact our DA's office to see what we can do to prosecute the individuals," Ball told WATE.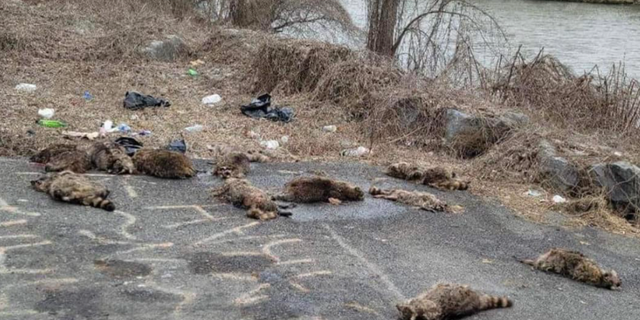 The office is asking the public to come forward with any tips about who dumped the animals and trash.
Click here to download the Fox News app
"Please INVEST the sheriff's office regarding illegal dumping and other issues" that make the county "Littered," the office said, promising litter citations if the office can prove who owns the trash.