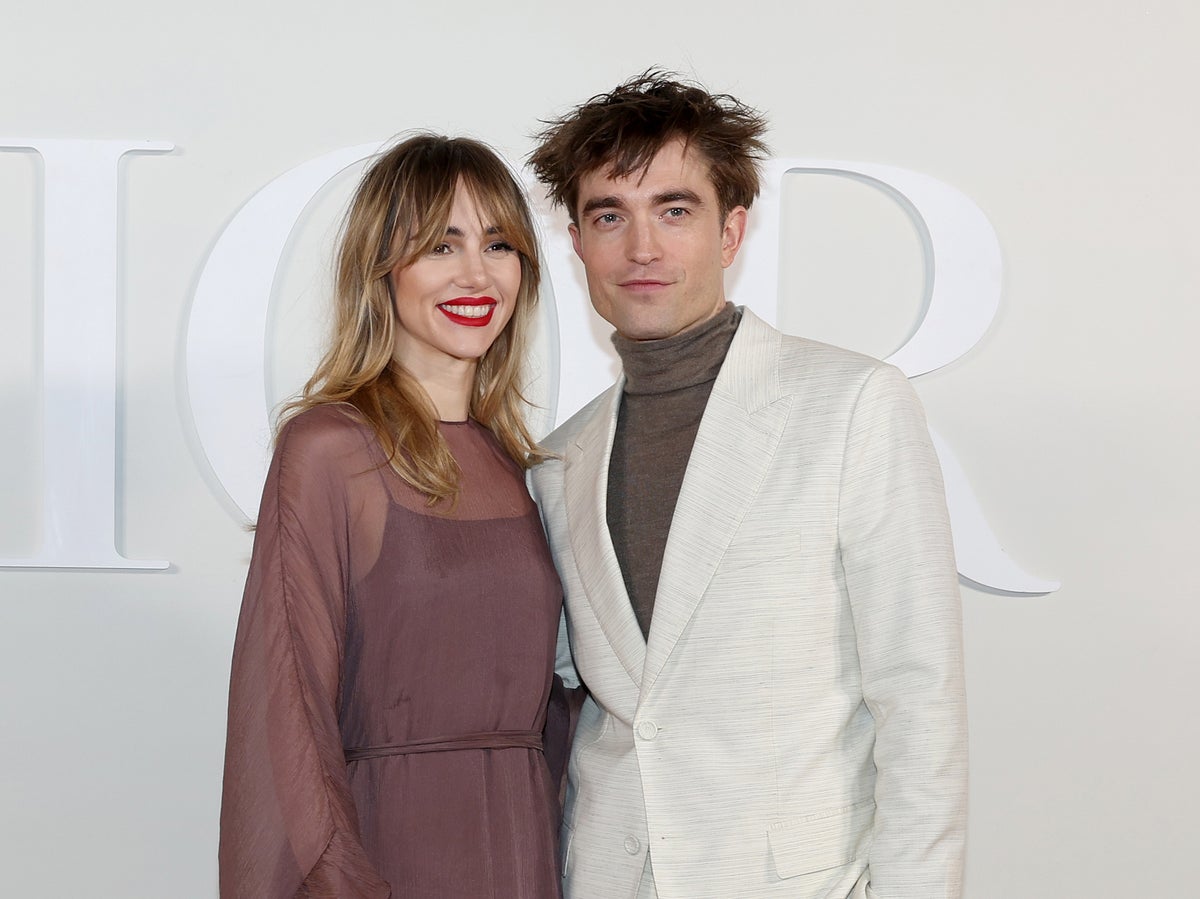 Suki Waterhouse has reflected on her nearly five-year relationship Batman star Robert Pattinson in a new interview.
Waterhouse, 31, and Pattinson, 36, have been together since 2018, and live together in London.
Waterhouse said she is "surprised I've been this happy with someone for almost five years", in a new interview with The Sunday Times on the 19th of February.
The model and actress is also on tour in the United States with her new music. The IS Well done, Rosie The star told the publication that two months was the longest she and Pattinson had been apart since they started dating.
"I had two days off the other day, and he was like, there's no question I'm going back to see him. Then he'll come out for a few days," said Waterhouse, of their plans to meet during her American tour.
Elsewhere in the interview, Waterhouse – who has been cast in the new Amazon Prime series Daisy Jones and the Six – discussed whether she and Pattinson give each other acting advice.
"Rob is definitely not taking acting advice from me, but of course I'll try to get him to help me try it out before he falls asleep on the couch," she replied.
After revealing that most of her music was written after a "massive heartbreak" in her twenties, Waterhouse also told the newspaper that she is now "fully healed".
Asked what she thinks makes her relationship with Pattinson work, Waterhouse said: "I'm always so happy when I see his name pop up (on my phone) or even a text, and I think that he feels the same about me.
"We always have so much to say, and I think it's funny," she said.
Waterhouse has previously known Bradley Cooper and Diego Luna.
In an interview with The Independent Last year, she reflected on how the men in her life looked – especially when she was younger.
"I think I was just a kid. You're not really sure what your accomplishments are when you're that age. You're in love – you don't care!" she said at the time.
Speaking to The Sunday Times Of being labeled "the girl" by a famous star, she said: "You can't expect the world to understand everything gracefully."
Before he started seeing Waterhouse in 2018, Pattinson was romantically involved Twilight co-star Kristen Stewart and singer-songwriter FKA twigs.