The George Soros-bankrolled prosecutor in St. Louis who's facing calls from Missouri's governor and attorney general to resign for allegedly neglecting her duties already had a history riddled with allegations of misconduct and mishandled cases long before her latest scandal.
St. Louis Circuit Attorney Kimberly Gardner is no stranger to controversy, encountering admonishment for her handling of criminal cases on several occasions. She's been publicly reprimanded and fined by the Missouri Supreme Court and scrutinized for what critics have deemed soft-on-crime policies.
However, Gardner is currently facing an unprecedented push for her ouster after volleyball player Janae Edmonson, 16, was hit by a vehicle and lost both her legs while visiting St. Louis with her team last weekend.
The man charged for the incident, 21-year-old Daniel Riley, didn't have a driver's license when he was speeding, failed to yield, and caused the collision. He was out on bail awaiting trial for an armed robbery from 2020 and had violated the terms of his bond at least 50 times, according to local reports.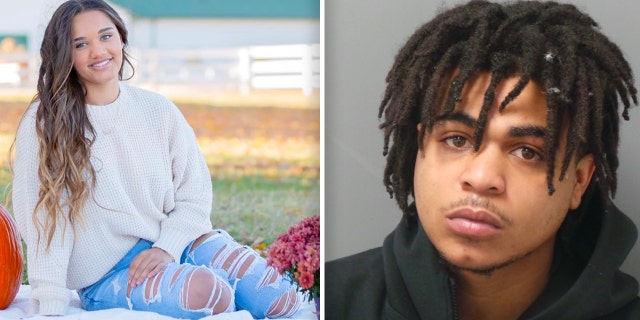 TEEN IN ST. LOUIS FOR VOLLEYBALL TOURNAMENT MOWED DOWN BY UNLICENSED DRIVER
Gardner's office, which is responsible for monitoring compliance with bond conditions and revoking them when those terms are violated, didn't ask for Riley's bond to be revoked.
Following the tragedy, Gardner received a wave of bipartisan criticism from officials, including calls for her to resign from the governor and state legislative leadership, as well as a legal effort by the Missouri attorney general to fire her. However, while the weekend crash appeared to be the impetus for such action, opposition to Gardner and pressure on her to step down has been building for years from a range of separate incidents.
Gardner is one of the first prosecutors whom Soros, a liberal billionaire and Democrat megadonor, bankrolled in 2016 — and again for her reelection in 2020.
Her campaign website boasts that she's "made jail and prison a last resort, reserved for those who pose a true public safety risk," while limiting "the arrest and detention of people accused of misdemeanors and low-level felonies."
During Gardner's tenure, crime spiked in St. Louis, with the city experiencing near-record murder rates. The last two years were among the city's deadliest in decades, despite murders being down from 2020. Last year, WalletHub calculated that St. Louis had the highest homicide cases per 100,000 residents from July through September of any U.S. city, ranking it the most dangerous city in the country because of high rates of crime and other dangers like car accidents.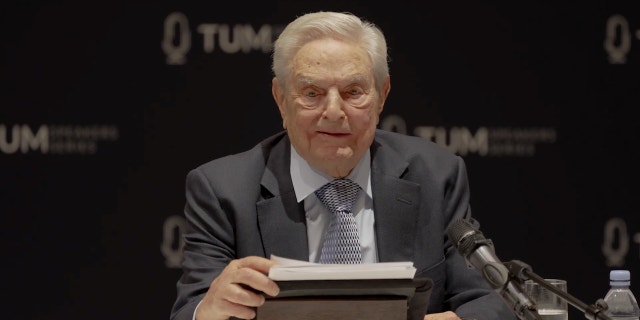 WHAT'S NEXT IN LEGAL BATTLE TO FIRE EMBATTLED DEM ATTORNEY KIM GARDNER?
Amid high homicide figures, Gardner has declined more cases, issued fewer arrest warrants, charged fewer felonies, and prosecuted thousands of fewer cases overall than her predecessor. She has also deferred prison sentences for misdemeanors and nonviolent felonies as part of her reform initiatives.
Gardner says all this is part of her "platform to reduce the number of cases unnecessarily charged in order to focus on the more difficult cases for trial."
In 2021, though, Gardner came under fire after three murder cases under her purview were dismissed in one week due to prosecutors in her office not showing up for hearings or being unprepared.
Critics point to such examples to argue that Gardner's policies, conduct, and leadership are the cause of increased crime.
"In 2020, I personally responded to a shooting of two teenagers in Missouri, and saw again first hand more victims of Gardner's Soros-funded lawlessness as two more promising young men were murdered that night," former Missouri Gov. Eric Greitens told Fox News Digital. "This latest terrible tragedy (from last weekend) is another to add to the dozens of murdered children, carjacked citizens, burnt businesses, and tens of thousands of lost jobs that have resulted from her evil."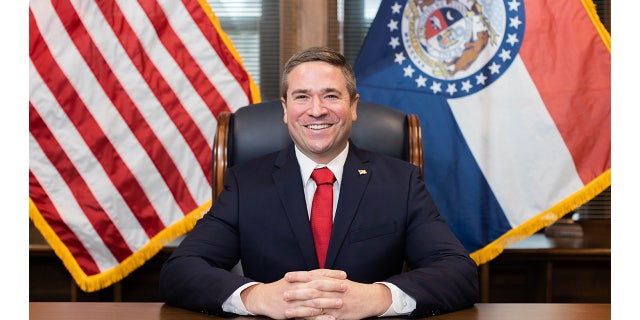 MISSOURI AG GIVES ULTIMATUM TO DEM ATTORNEY KIM GARDNER FOLLOWING PUBLIC OUTCRY: RESIGN OR BE REMOVED
Gardner infamously oversaw the failed 2018 prosecution of Greitens for allegedly taking an unwanted nude picture of a woman and threatening to release it if she talked about their affair. The then-governor was charged with felony invasion of privacy.
The Soros-funded prosecutor had to drop the case after admitting she didn't have the photo or other evidence to sustain the charges against Greitens, a former Navy SEAL who was forced to resign less than two years into his term.
"I've experienced Kim Gardner's evil first hand," said Greitens. "As governor, I took action to stop the violence in St. Louis. In return, Kim Gardner abused her office to bring a false case against me. Ultimately, all the charges were dismissed, and her lead investigator was charged with seven felonies for perjury and evidence tampering for creating a false case. Kim was admonished by the Supreme Court for lying over 70 times in her failed political prosecution of me."
In 2021, Missouri's chief legal disciplinary officer accused Gardner of rampant misconduct in her prosecution of Greitens, saying she lied to judges in court filings and testimony, withheld exculpatory evidence from the defense, misled her own prosecution team, and violated the constitutional right to a fair trial.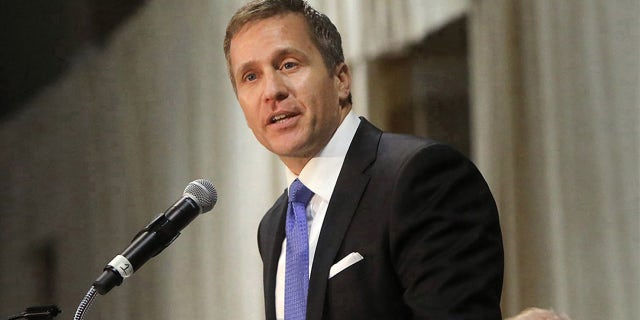 PROSECUTORS DROP INVASION-OF-PRIVACY CASE AGAINST MISSOURI GOV. ERIC GREITENS, PLAN TO RE-FILE CHARGE
In April, Gardner appeared before a disciplinary hearing, where she faced charges of ethics violations stemming from her prosecution.
Gardner, who initially denied all wrongdoing, admitted to the disciplinary panel that she "unintentionally" failed to produce documents at pretrial hearings and failed to correct misstatements under oath by her lead investigator.
The panel agreed to a plea bargain in which Gardner would receive a "reprimand" but not lose her law license — which was a possibility if the charges against her were upheld.
Meanwhile, Gardner's handpicked investigator in her case against Greitens, ex-FBI agent William Tisaby, was charged with seven felonies connected to his handling of the case and ultimately pleaded guilty to misdemeanor evidence tampering.
Seven people who served on a special grand jury that indicted Tisaby penned a letter, obtained by the St. Louis Post-Dispatch, urging the panel to take "stronger" action against Gardner, calling her conduct in the Greitens case "reprehensible."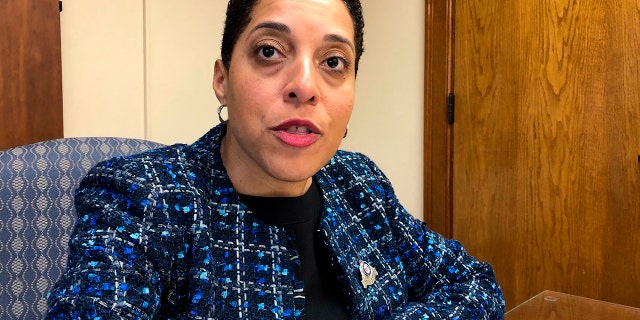 MISSOURI AG GIVES ULTIMATUM TO DEM ATTORNEY KIM GARDNER FOLLOWING PUBLIC OUTCRY: RESIGN OR BE REMOVED
The Missouri Supreme Court ultimately considered the case and in August publicly reprimanded Gardner, who had to pay a $750 fine.
A statement attributed to Gardner's lawyer, Michael Downey, at the time said she "has learned from this process and has improved her office's operations based upon what occurred."
As the fallout from the Greitens case was unfolding, Gardner was also scrutinized when a judge barred her from prosecuting Mark and Patricia McCloskey, a couple charged after defending their home and pointing weapons at protesters who were marching through their neighborhood.
Gardner was removed from the case after featuring it in her campaign fundraising emails. She unsuccessfully tried to appeal the disqualification.
Gardner has also struggled with high turnover in their offices. According to the St. Louis Post-Dispatch, the effect of the turnover in Gardner's office has been "a state of dysfunction, low morale, and dearth of legal wisdom necessary to safeguard the public from potentially dangerous criminals."
This week, the Post-Dispatch published a column with the headline, "Too many have lost faith for Kim Gardner to continue."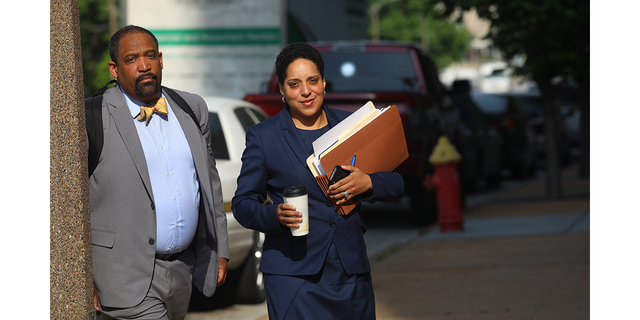 MISSOURI AG MOVES TO FIRE DEM ATTORNEY KIM GARDNER AFTER SHE REFUSES TO RESIGN OVER PUBLIC SAFETY OUTCRY
Most notably, state leaders from both parties are saying Gardner has lost her mandate to serve.
Missouri Senate President Pro Tem Caleb Rowden and Missouri House Speaker Dean Plocher, both Republicans, called on her to resign this week. St. Louis Mayor Tishaura Jones, a Democrat, didn't go that far but said Gardner had "lost the trust of the people."
Most notably, GOP Missouri Attorney General Andrew Bailey on Wednesday argued Gardner has neglected the duties of the circuit attorney's office and gave her an ultimatum: resign by noon Thursday or be removed. When Gardner refused to resign the next day, Bailey's office started the process of filing a petition quo warranto, the legal mechanism under state statute that allows the attorney general to remove a prosecutor who neglects their duties.
"This is about a quantum of evidence that demonstrates her failure to prosecute cases, failure to inform and confer with victims in cases, and failure to file new cases that are referred by law enforcement agencies," Bailey told Fox News Digital earlier this week.
He separately said in a statement that Riley is a "dangerous gunman who should have been in jail," writing that Gardner is "creating" victims instead of "protecting" them.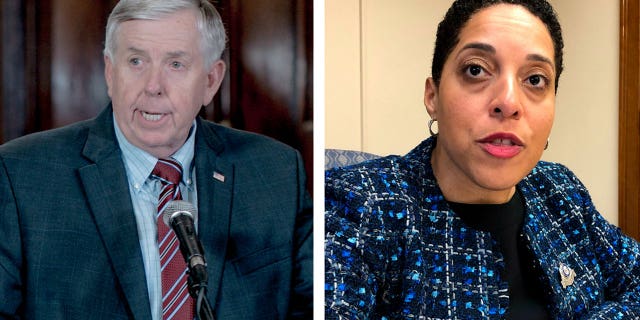 DEFIANT DEM ATTORNEY KIM GARDNER BLASTS AG MOVE TO REMOVE HER, BLAMES 'VOTER SUPPRESSION'
Missouri Gov. Mike Parson also called for Gardner to step down.
Gardner's office declined to comment for this story but pointed Fox News Digital to public statements the circuit attorney has made this week.
Despite the mounting pressure, Gardner has remained defiant, refusing to leave her office.
"The attorney general, as others, use this unfortunate incident and tragic happening to this young lady as a political stunt of an unelected individual," she said Thursday. "This is nothing more than voter suppression, which we've seen on a national level as well as in the state of Missouri."
Gardner admitted her office "could have done more" in the case of Riley hitting Edmonson but defended herself: "To say we did nothing is not only disingenuous, but is willfully ignorant of the reality of our court system."
CLICK HERE TO GET THE FOX NEWS APP
The circuit attorney acknowledged politics will always play a role but said her office "will return to focusing on the important work that the people of the city of St. Louis elected me (to do.) She also suggested racism was behind some of the criticism against her, adding, "We're going to fight very hard for justice in spite of the vitriol, the hate, the racist attacks, the known manipulation of the court procedures to make sure our office fails."
Bailey dismissed the injection of race into the matter as "ridiculous."