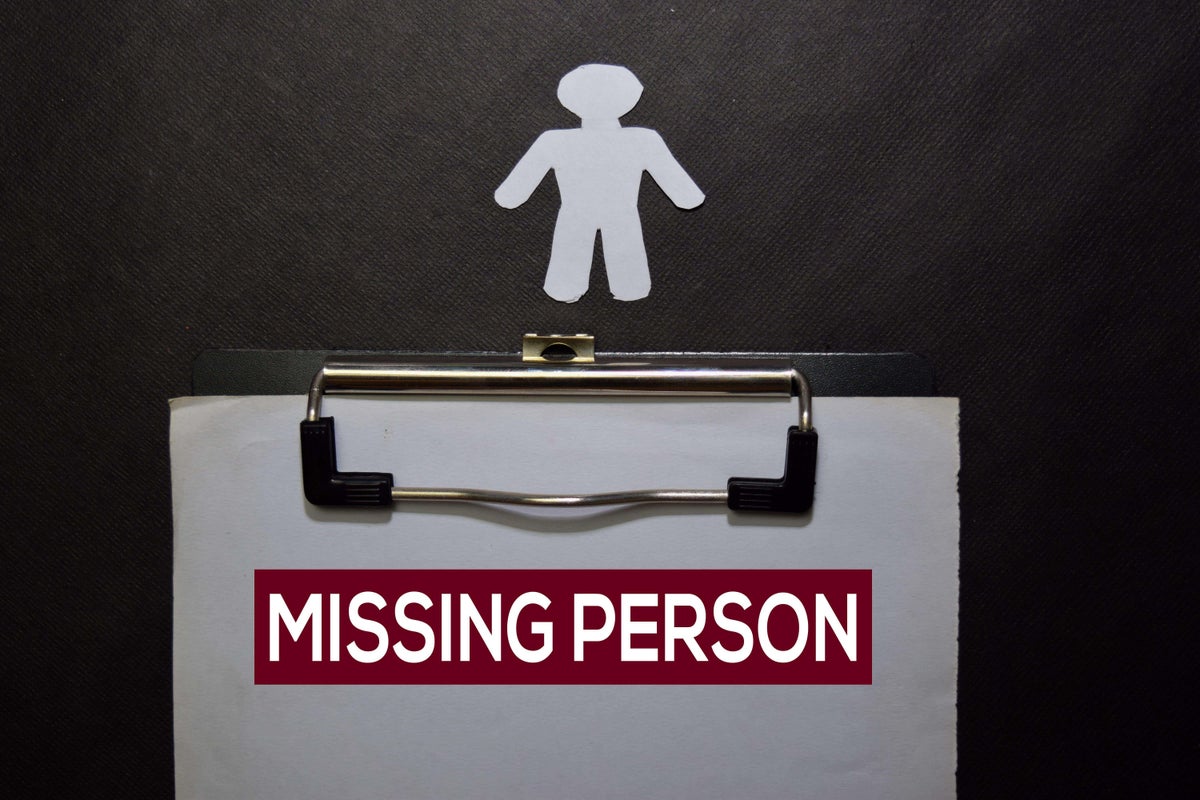 A missing persons report paints a "worrying picture" for black and Asian communities that needs to be addressed urgently, a charity has said.
The findings suggest that black and Asian children are more likely to be missing for longer than white children, and that a lower proportion of black and Asian missing persons incidents are solved by the police. .
The report, by the charity Missing People, said that those who went missing from black or Asian communities were less likely to be recorded because of their mental health or at risk of child sexual exploitation in some cases.
He said efforts must be made to understand what is driving the "worrying" disparities and that the concern felt by those working with children or missing adults should "spur action".
In June last year the National Police Chiefs Council (NPCC) launched a Police Race Action Plan aimed at tackling discrimination, addressing injustices in the treatment of black people, and increasing the number of officers and the black team members.
The NPCC's head of missing persons, Deputy Chief Constable Catherine Hankinson, said the findings were "extremely serious" and that they intend to work with the charity and others "to look at better to jointly address concerns about bias and investigator training".
The findings of the report, based on freedom of information requests to local authorities and police forces, showed that 20% of incidents involving black children lasted more than 48 hours, compared to 14% of incidents involving with Asian children and 13% of incidents related to. his white children.
In missing persons cases lasting longer than a week, 4% of incidents involved black children compared to 3% of incidents involving Asian children and 1% of incidents involving white children, the charity.
In cases involving black children, only 16% were solved by police, compared to 19% of incidents involving Asian children and 23% of incidents involving white children, the report.
The report, which looked at police and local authority data, found that 9% of incidents involving missing white children had a mental health flag, compared to 4% for Asian children and 1% for black children.
When it came to local authority data, 19% of incidents involving missing white children had a mental health flag, compared to about 11% for Asian and black children, the report said.
Similarly, the percentages were higher for white children for child sexual exploitation flags – 14% in the police data compared to 8% for both black and Asian children.
In local authority data, it was 11% for black children and around 15% for all other ethnicities.
But flags of criminal child exploitation were higher for missing black children (25%) when it came to local authority data, compared to 20% for Asian children (20%) and 17% for white children, the report said.
For adults, the charity said its findings showed black adults were the most likely to be missing for more than 48 hours and more than seven days, and said there were differences in the likelihood of a risk being recorded mental health on the missing persons record. he also suggested that risk may be under-recognized for adults from black and Asian communities.
Jo Youle, chief executive of Missing People, said that while it has long been known that black people are over-represented in missing statistics, there was a lack of data about the identities and experiences of different ethnic communities.
She said: "The disparities identified are worrying and we need to understand what is driving them. We don't have all the answers yet, but we do know that these findings paint a worrying picture of missing black and Asian people and we need to address them urgently.
"This report will be difficult reading for many, but it can be a moment for change if we deliver a national, multi-agency commitment to understanding the experiences of people from minority ethnic groups who go missing or their loved ones who go missing, and to put an end to it. any distinction in the response to those missing descriptions.
"This work could help build trust within black and other ethnic minority communities, ensure that communities receive a fair response, and could reduce the harm caused by missing people."
The charity is partnering with consultancy Listen Up, to investigate the experiences of missing black children.
Jahnine Davis, chief executive of Listen Up, said: "The statistics are alarming and highlight a number of issues that need to be addressed.
"Given the findings, racial bias and wider forms of cross-discrimination cannot be ruled out as one of the underlying issues in the existence of such inequalities.
"Individuals and agencies must be willing to ask difficult questions, 'what does vulnerability look like? Does it have an image? Race and ethnicity?'"
Among the recommendations in the report, Missing People calls for data on ethnicity and missing people to be collected and analyzed nationally on an annual basis, and for all police forces and local authorities to review their own data in order to identify inconsistency and possible discriminatory practice. in their area.
They say their research should act as a "catalyst for a much greater focus on the ethnically diverse experiences and causes of missing people", urging academics, the third sector and other agencies to do more research in this area.
Ms Hankinson said: "We recognize that some black, Asian and minority ethnic families have felt that their concerns about a missing family member have not been taken as seriously.
"We are working proactively, in partnership with the National Crime Agency, leading academics and the national charity Missing People, to understand any potential issues of inconsistency and discrimination."
Chief Constable Gavin Stephens, senior officer responsible for the Police Race Action Plan, said he was pleased forces were "able to support this vital piece of research" as he pledged to continue working to improve trust and confidence increase from minority ethnic communities.
He said: "We are listening to the concerns raised about missing people and taking a proactive approach, working with partners to understand racial differences and ensure that the service we provide to all ethnic communities is equitable and fair."
Of the 45 police forces in the UK, 32 responded with details although not all were able to answer all questions.
Of the 212 local authorities in the UK, 168 responded with data but there was some variation in the information they could provide.