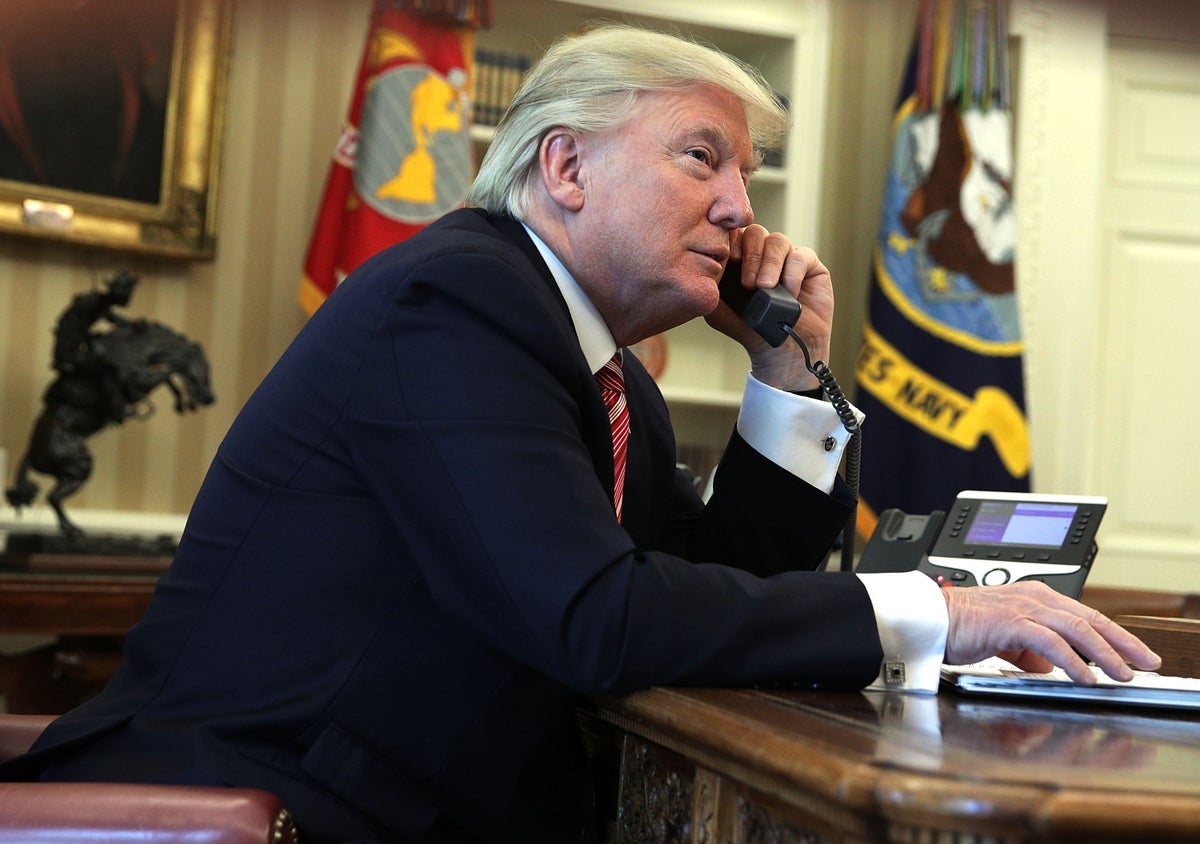 Fox News prevented Donald Trump from making a call on the air during his supporters' attack on the US Capitol on January 6.
Mr Trump called into the Lou Dobbs show on Fox Business after the deadly riot, according to court filings in the $1.6bn defamation case brought by Dominion Voting Systems against the network.
"On the evening of January 6, after the Capitol was under attack, then-President Trump called into the Lou Dobbs show wanting to go on the air," Dominion's lawyers wrote in their legal order.
"But Fox executives vetoed that decision," Dominion's filing continued. "Why? Not for lack of news potential. The 6th of January was any important event. President Trump wasn't just a sitting President, he was the main man that day."
The court filing says that Fox Business Network President Lauren Petterson turned down Mr. Trump because "it would be irresponsible to put him on the air" and "it could have a negative impact on a lot of people."
According to CNN, sources say that the House select committee that investigated on January 6 did not know about the call from Mr. Trump.
Fox News has denied all wrongdoing and is fighting Dominion's defamation lawsuit.
In a 192-page court filing published Thursday containing private messages from many of Fox's biggest stars, Dominion argues: "From the top down, Fox knew the 'Dominion stuff' was 'total bs'. "
"But despite knowing the truth – or at least, recklessly ignoring that truth – Fox spread and endorsed these 'outlandish voter fraud claims' about the Lordship even when he recognized that internalized the lies as 'crazy', 'absurd' and 'shockingly reckless'," the filing said.
However, Fox's attorneys argued that Dominion has only advanced "novel defamation theories" and is seeking a "significant" figure in damages aimed at winning headlines, silencing protected speech and its owner, Staple Street Capital Partners, and enrich its investors.
"Dominion brought this lawsuit to punish the Fox News Network for reporting on one of the biggest stories of the day – allegations by a sitting president of the United States and his deputy that fraud influenced the 2020 election," said the company in its counterclaim.
In a statement to The IndependentFox added: "There will be a lot of noise and confusion being generated by Dominion and their opportunistic private equity owners, but the heart of this case remains freedom of the press and freedom of speech, which are fundamental rights granted by the Constitution and protected by New York Times v. Sullivan.
"Dominion mischaracterized the record, cherry-picked passages out of key context, and spilled significant ink on irrelevant facts under the black-letter principles of defamation law."