NEWYou can listen to Fox News articles now!
As the distance between Americans and the COVID-19 pandemic widens, the American people still lack an honest assessment of the Centers for Disease Control and Prevention's performance—making worthwhile reform obsolete. The "independent" review of the CDC was anything but.
CDC leadership evaluated their own performance and the agency's structure in collaboration with other federal bureaucrats, concluding that the CDC needed to focus on communicating with the American public and sharing data more quickly. The million dead Americans, and the thousands of nurses and doctors who served on the front lines deserve better.
Citizens must demand and Congress should honor those who died through the hard work of reforming CDC, starting with rejecting "more of the same" policy proposals and instead, the agency's workforce transformed to change its culture.
Despite past successes in fighting Ebola and H1N1 flu, the agency's mission and culture has shifted from its roots as a public health preparedness and response-oriented agency to an academic, paper-publishing organization. As New York City hospital morgues overflowed and bodies piled up in refrigerated trucks, CDC bureaucrats worked from home—issuing outdated public health guidance, promoting school closures, and arresting for unchecked economic regulation through an eviction moratorium.
BETSY MCCAUGHEY: LIFE IS GOING ON IN AMERICA, AND THE CDC IS TO BLAME
Two years later after the worst pandemic in a century, much of the agency is still working remotely. This is not the public health agency that America needs.
The country needs an action-oriented toxic public health agency. Agency staff must be "ready to go" – or ready to deploy to assist in a public health emergency. This includes epidemiologists, physicians, and technical staff. The agency also needs a clear command structure, instead of a confusing leadership team of more than ten direct reports.
Fortunately, there is an existing and neglected uniformed service that can do just that: the US Public Health Service Commissioned Corps (USPHS). By integrating this workforce as the CDC's primary staffing vehicle, the agency would have a uniformed service ready to deploy at a moment's notice in emergencies, be it Ebola, an outbreak of foodborne illness, or another pandemic. With a propensity for action—instead of publishing papers—the USPHS would help the CDC regain its focus on preparedness and response.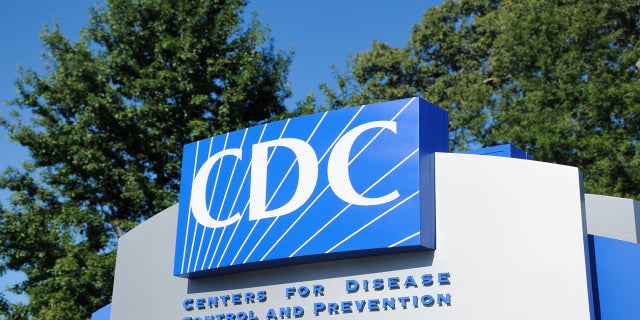 Such a commitment would require an honest account of the CDC, including an assessment of what roles are needed, and whether they should be filled by civilians or those in uniformed service. A change in the CDC's workforce could address organizational sluggishness, which has seen significant costs over the past two years.
Recent attempts by Washington insiders do not amount to real reform and paper over deep, existing problems. A dangerous public health echo chamber has produced self-reinforcing proposals, seeking to impose a mandate on regular Americans along with local and state governments to share public health and health care data. This is in direct contrast to recent history: the CDC has successfully modeled other disease outbreaks without a data mandate and when it failed during the pandemic, private sector entities such as Johns Hopkins University's Coronavirus Resource Center took up the mantle details.
CLICK HERE TO GET THE OPINIONS NEWSLETTER
CLICK HERE TO GET THE FOX NEWS App
This is a classic example of ignoring the real problem: what is needed is the creation of standards for data reporting. The technology and cellular industries work together to set wireless standards like Bluetooth, which enable our phones to connect to our cars and computers. A similar effort is needed in public health, as public health reporting should not be dependent on fax machines.
But before we spend more money to modernize health data systems, we need accountability. The CDC has spent hundreds of millions on data systems over the past decade and has little to show for it.
As the CDC and Washington insiders fail to hold the agency accountable for its mistakes with an improper data mandate, Americans see the real problem: its weak culture. Reform will not be an easy undertaking, but we cannot allow the government agency that undertook its original mission to fight communicable diseases to set the stage.