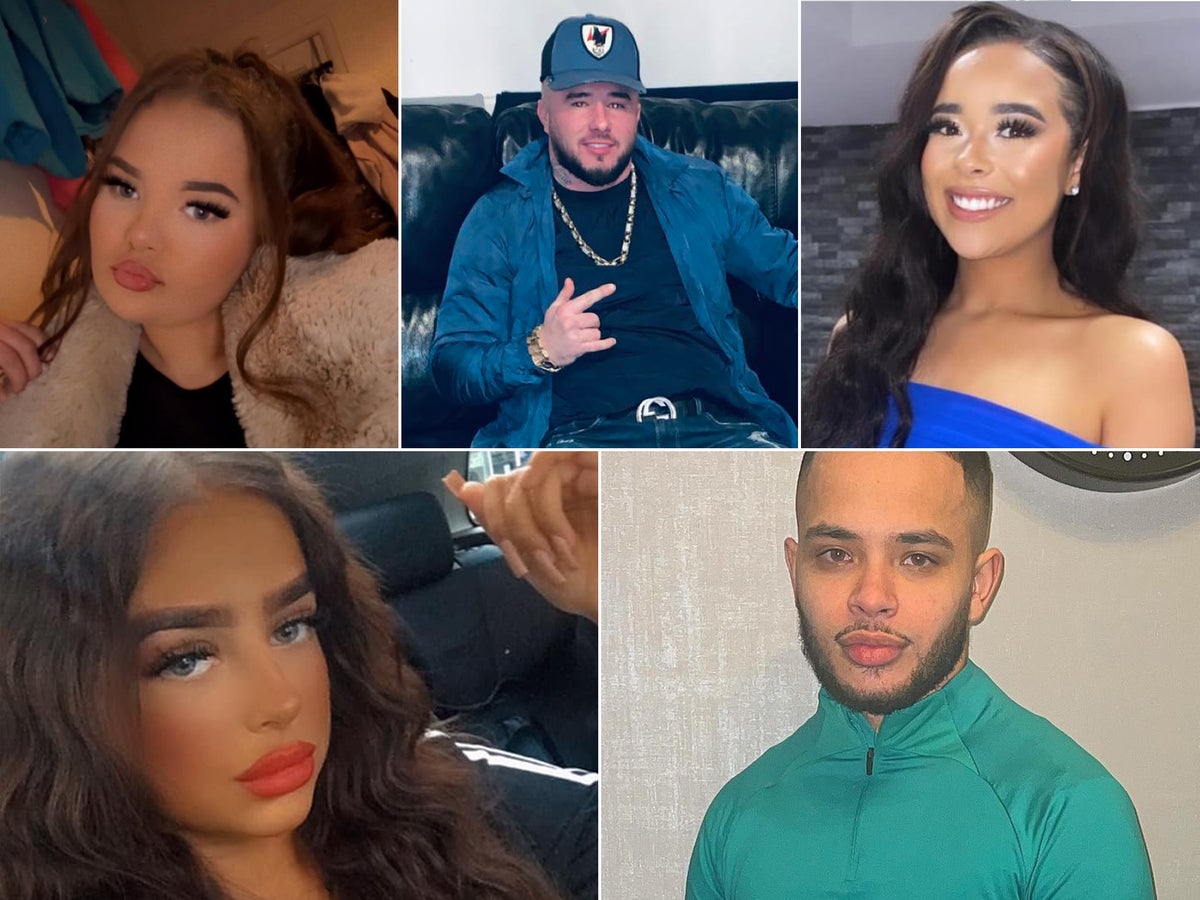 A girl injured in a fatal car crash in Cardiff screamed for help but no one could hear her, as friends claim they found the wreckage before police.
The bodies of Eve Smith, 21, Darcy Ross, 21, and Rafel Jeanne, 24, were pulled from the wreckage of the Volkswagen Tiguan in St Mellons, Cardiff on Monday morning – almost 48 hours after they were last seen.
Sophie Russon, 20, and Shane Loughlin, 32, were found alive after spending two days critically injured in the middle of a police search.
Anna Certowicz, Sophie's mother, said she spent two days driving around South Wales looking for her daughter after she claimed police told her to "stop calling." The mother said she drove past the scene where the white VW Tiguan was found three times in her desperate hunt, getting within 20 yards of the SUV hidden by trees.
She revealed that her daughter was "conscious part of the time" in the car after it ran off the A48 in Cardiff and "she cried out but no one was close enough to hear her."
Meanwhile, other volunteers who joined the search for the missing five have said that a dog walker found the wreckage before the police spoke "enough".
South Wales Police and Gwent Police have since referred the matter to the police watcdog's Independent Office for Police Conduct.
Mother-of-three Anna was one of 200 people who went in search of Sophie, her friends Eve Smith, 21, Darcy Ross, 21, and two men named Rafel Jeanne, 24, and Shane Loughlin, 32.
She said to the Daily Mail: "I feel terrible for the families of Eve and Darcy, they were all friends and knew each other since they were little", adding that the only people who knew what happened were her daughter and the survivor another Shane, who only met girls for the first time on Friday night.
Ms Certowicz added: "It's too horrible to imagine what she went through being trapped in the car in the dark until it got light and it was dark again over two days. Sophie was lying there all that time, they could have been found much quicker if the police had started the search straight away."
Sophie is critical but stable in hospital and is undergoing surgery for bleeding on the brain and fractures to her neck, spine and face.
Tamzin Samuels, 20, said: "I think the police could have done a lot more to send the helicopters out sooner.
"They only posted the appeal an hour before the girls were found. We got them before the police got them – we called the police.
"The search party found the girls before the police found the girls.
"I think that really speaks volumes, they had all that equipment, and we had cars when we were looking.
"They were popular girls, the life of the party, and it was out of character for them to do what they did, and that's why we knew something was wrong."
Mr Certowicz said the next 48 hours are crucial to Sophie's survival.
She also hit out at Gwent Police for not responding urgently when the five were reported missing.
She said: "They didn't take it seriously, they kept saying she's 20 and they're probably all out partying.
"I told them my daughter doesn't go out on a three-day loop – she and her friends are good girls. It was out of character for them all.
"I was calling the police through Saturday and Sunday but they didn't seem concerned.
"Then, all of a sudden, I don't know what happened, but the police started calling me asking for a photo and a description."
Assistant Chief Constable Jason Davies of South Wales Police said: "Our thoughts are with the families of all those affected by this tragic incident. Specialist officers are investigating to piece together what happened. Family liaison officers are supporting the families involved at a very difficult time for them.
"To ensure independent oversight, South Wales Police referred the matter to the Independent Office for Policing, as is customary in these circumstances."
Last night tributes started pouring in for the victims.
Mercedes Kouzoukis, who called the two girls who died her best friends, said: "I really don't have words I can't believe my girls are gone and we only have these memories, my best friends, with please what you have I am heartbroken praying my girlfriend Sophie Russon is well on the long road ahead, thank you to everyone who has been out in the search, rest in peace my angel love you forever Eve Smith Darcy Ross #forever21."
A friend of the group, Billy Charlotte, wrote: "God has taken 3 more angels young forever, please keep all the family and friends in your prayers through this difficult time, God RIP Eve, Darcy and Rafel a bless."
Rafel's friend Nicola Blackmore described him as a "lovely child".
The Independent has contacted Gwent Police for comment.